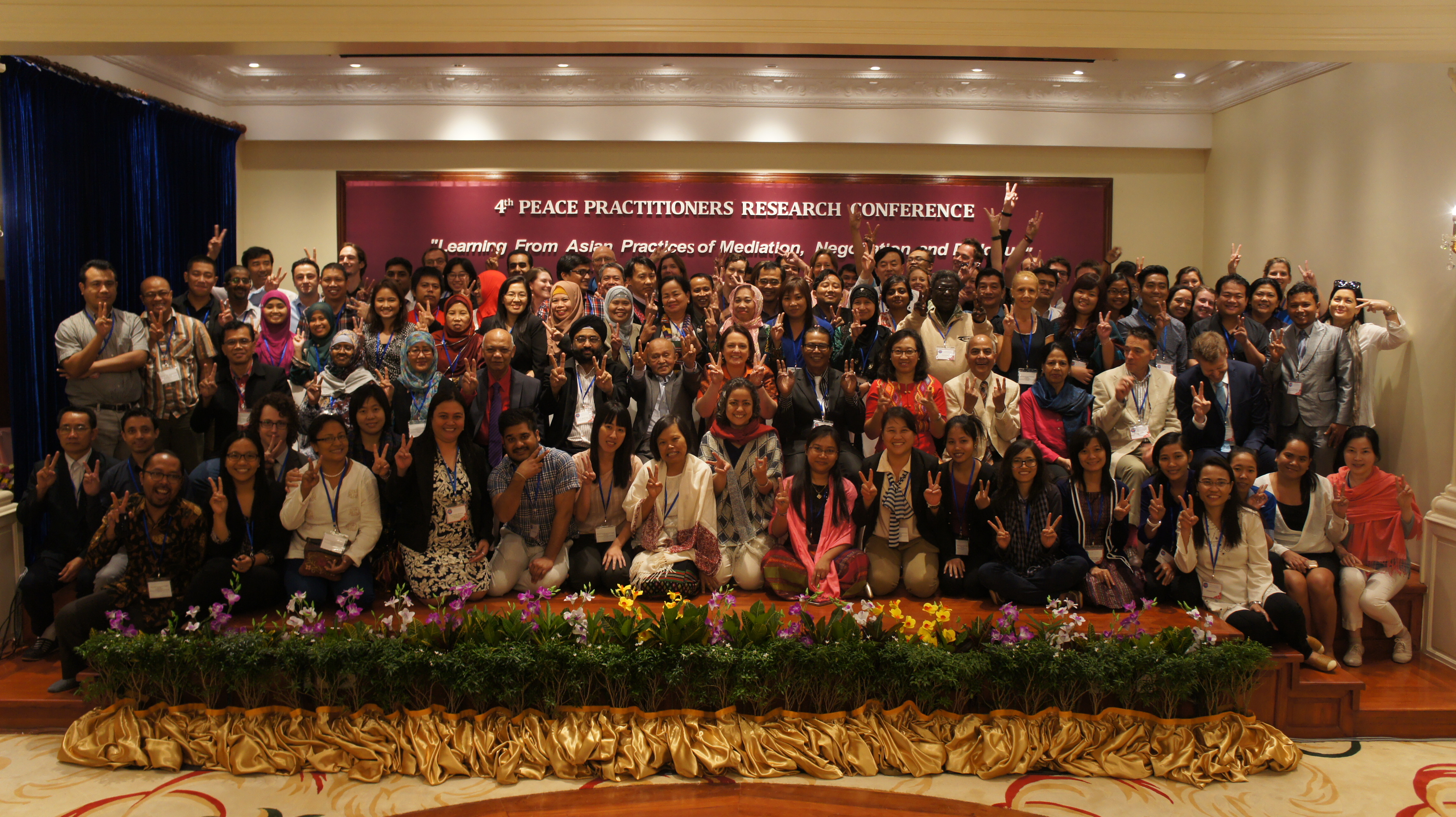 4th Peace Practitioners Research Conference
Siem Reap, Cambodia
December 9-10, 2015
Learning from Asian practices of mediation, negotiation & dialogue
The 2015 Peace Practitioners Research Conference (PPRC) brought together more than 120 peace scholars and practitioners to critically reflect on lessons learned in the areas of mediation, negotiation and dialogue from current peace processes in the Asia region.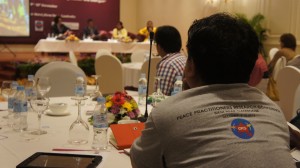 Some of the most pressing questions facing scholars and peace practitioners were discussed over the two days of the conference, including:
What are some of the key innovations in regards to mediation, negotiation and dialogue in the Philippines and Myanmar?
How can we distill some core ideas or principles from these experiences, especially in relation to the role of inclusivity in peace processes, the meaning of local ownership and the insider/outsider roles of the mediator?
How can these points of learning be problematised? What are the key challenges and ways of overcoming them?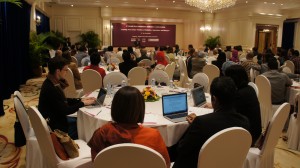 To engage these questions, participants heard from a range of voices active in both countries – from outside facilitators to conflict party negotiators, ceasefire monitors, transition commissioners and community dialogue facilitators.
Grounded learning
The conference provided a rich field for analysis, debate and learning, with a wide range of participants using practical examples from the region to articulate, refine and engage different perspectives on dialogue, mediation and negotiation in the Myanmar and Philippines peace processes.
Conference materials
Below you'll find the final agenda, presentations and links to videos of the speeches. To view more photos of the event, please visit our Facebook page.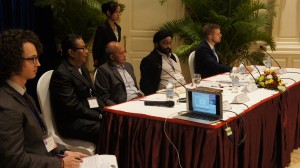 Speakers
Visit the links below to watch the speeches or click here for the final agenda.
Emma Leslie, Executive Director of the Centre for Peace & Conflict Studies
Keynote speaker Datuk Tengku Abdul Ghafar bin Tengku Mohamed, Malaysian facilitator of the Government of the Philippines and the Moro Islamic Liberation Front (MILF) peace process
Ja Nan Lahtaw, Director of Nyein (Shalom) Foundation, co-facilitator of Myanmar ceasefire talks and technical advisor of ethnic armed organisations
Professor Abhoud Syed Lingga, member of the MILF Peace Panel and Executive Director of the Institute for Bangsamoro Studies
Fred Lubang, National Coordinator of the Philippine Campaign to Ban Landmines and Regional Representative of Non-Violence International Southeast Asia
Htet Oo Wai, Director of  Myanmar-based conflict transformation and development organisation Pyi Nyein Thu Kha
Hon. Froilyn Mendoza, represents the Non Moro Indigenous Peoples (IP) for the Government of the Philippines in the Bangsamoro Transition Commission
Dr. Bilveer Singh, Professor of International Relations, University of Singapore
Patrick Barron, Regional Director for Conflict and Development of the Asia Foundation
Voices from the conference
"When I look around this room I see people that have shrapnel in their body from being soldiers and fighting in a war. I see people whose relatives I know have been kidnapped in the last six months. I see women who I know have been through some terrible massacres during the fighting in Mindanao. I see people who remember the bloody struggle in Nepal. People in this room have seen and experienced some very terrible violence and its up to us to hold that violence but equally to find ways to transcend it and move through it. We stay grounded in the reality but dream for something better. You know this is a space where you can explore new ideas and you will not be persecuted in any way. Don't edit yourself, each and every person in this room has an authentic voice that we want to hear and learn from."