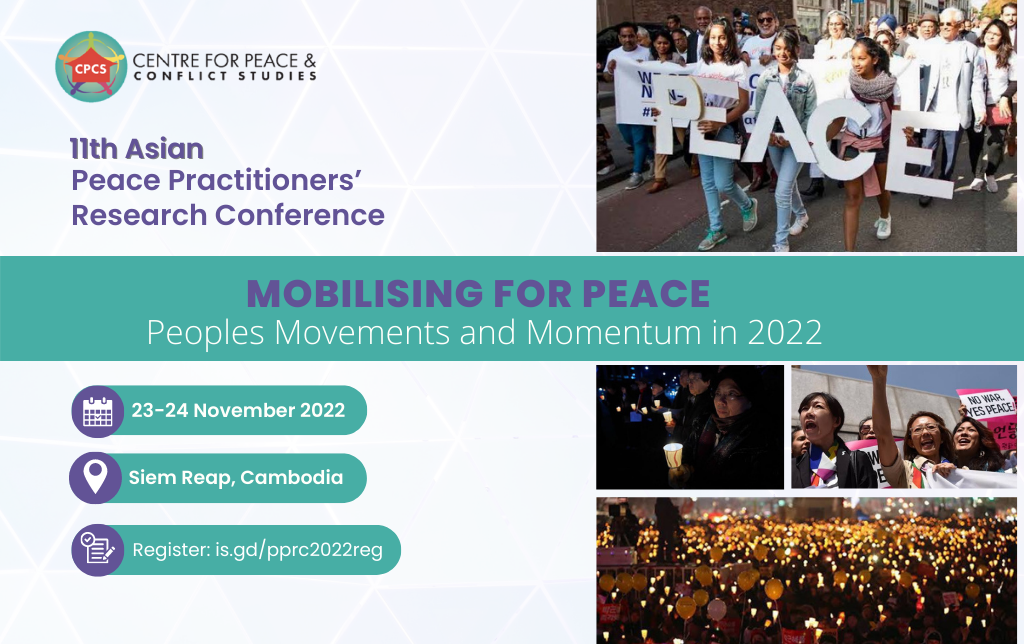 The 11th Asian Peace Practitioners' Research Conference (PPRC) aims to highlight the ways that people in Asia are mobilising for peace in 2022. In the face of structural violence and stalled peace processes, there are courageous and inspiring movements across the region being led by young people, women, and indigenous communities who have visions for more peaceful, just societies.
The PPRC brings together peace researchers, activists, mediators, and civil society as part of a broader peacebuilding community to share, learn, reflect, and be in solidarity with one another.

PPRC 2022 Keynote speaker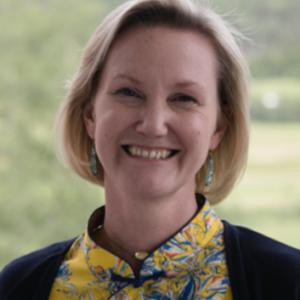 Meredith Preston McGhie
Secretary General, Global Centre for Pluralism
Topic: Pluralist Approach to 21st Century Peacebuilding
Meredith Preston McGhie, General Secretary of the Global Centre for Pluralism, has devoted more than 20 years to addressing conflict and instability in Africa and Asia in some of the most troubled situations. From working with the Naga in Northeast India and indigenous communities on the Thai-Myanmar border to supporting UN efforts in Kosovo, Northern Iraq, and several African countries, her work has straddled frontline negotiation, policy, and diplomacy.
Previously, Meredith was the Centre for Humanitarian Dialogue's Africa Regional Director. She oversaw HD Centre's complex mediation and dialogue efforts in the Africa region. In the Kenyan National Dialogue and Reconciliation Process in 2007-08, she advised the Panel of Eminent African Personalities led by the late Kofi Annan. She has contributed annually to the Oslo Forum, a gathering of the world's leading experts and policymakers in conflict resolution, and teaches mediation practice internationally. She is a member of the Women Mediators Across the Commonwealth and serves as a member of the Steering Committee.
PPRC 2022 Keynote speaker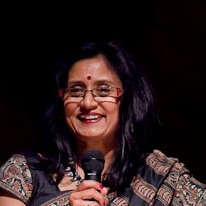 Prabha Sankaranarayan
President and CEO, Mediators Beyond Borders International
Topic: 21st Century Approaches to Conflict Transformation
Prabha Sankaranarayan is the President and CEO of Mediators Beyond Borders International. She co-leads MBBI's recent partnership with Rotary International, a global network of 1.2 million members, with NAFCM, a North American network of over 300 mediation centers and the recently formed TRUST Network, the first Early Warning and Response platform in the USA. Prabha is an expert in conflict analysis, interfaith dialogues, and mediation. She has partnered with companies, policymakers, governments, universities, and groups engaged in civil resistance. She has designed conflict transformation and capacity building programs around the world and serves as an adviser on the role of women in peace and security. She serves on the ASEAN Regional Forum's (ARF) Expert and Eminent Persons (EEP) Group for the US Government. Her current advisory and board appointments include The Carter School for Peace and Conflict Resolution; VISIONS Inc., (a DEI organisation in the USA); and Women's International Peace Center (WIPC) in Uganda.
PPRC 2022 Speakers Lineup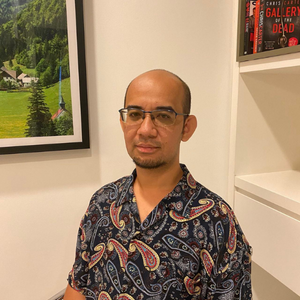 Artef Sokho
President, The Patani
Topic: Shifting Conflict Narratives for Peace
Artef Sohko is the current President of The Patani, a civil society organization dedicated to critical discussion on the conflict in Thailand's Deep South. He is a staunch activist and defender of people's rights and welfare since his university days. Artef has been supporting advocacy efforts at the local, national and international platforms for a peaceful resolution to the Patani conflict.
He was a member of the mediating team in the negotiation between the armed Patani liberation movements and the National Security Council of Thailand. He founded the Muslim Student Federation of Thailand (MUSTFETH) in 2008 and served as its Secretary General in 2009. He represented Thai students at the 2010 Security Sector Reform conference organised by Thailand's Senate Committee on Armed Forces, Geneva Centre for Democratic Control of Armed Forces, and Friedrich Ebert Stiftung.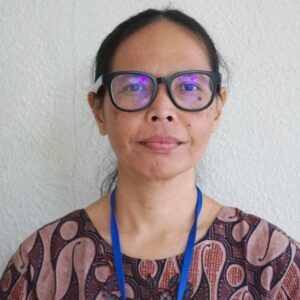 Atikah Nuraini
Senior Trainer and Researcher, Asia Justice and Rights
Topic: Movements for Identity, Recognition, and Rights
Atikah is an educator and human rights activist from Indonesia, supporting transitional justice processes, peace building, and conflict transformation work in Asia. She is the Founder of DATUM (Data and Technology for Humanity) and a Senior Trainer and Researcher at Asia Justice and Rights (AJAR). Atikah has served the Indonesian National Human Rights Commission (Komnas HAM) for more than a decade. She led Indonesia's National Inquiry on the rights of indigenous peoples over their territories. She created tools and engaged in several Participatory Action Research (PAR) for survivors of conflict and human rights violations in Indonesia, Timor Leste, and the Rohingya Refugees in Bangladesh. She is actively involved in the development of the national standard setting and mechanism for victims' remedy and reparation programmes and the national mechanism for torture prevention (NPM) in Indonesia.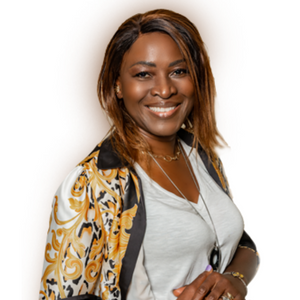 Emma Osong
Founder & Executive Director, Women for Permanent Peace and Justice
Topic: Understanding Conflict Systems and Dynamics in Ambazonia
Emma Osong is a prominent peace and justice advocate for Ambazonia. She is an aerospace engineer, educator, author, personal coach, and the founder of Women for Permanent Peace and Justice (WPPJ).
In 2021, Emma published her book "Unraveled: A Personal Journey into Conflict, War, and Diplomacy," detailing the Ambazonia struggle and her personal journey of war, peace, and transformation. She uses her platform to educate people, corporations, not-for-profit organizations, and international development sectors on conflict and social justice leadership. She has been a resource speaker at a number of international conferences and guested on several media outlets, including ABC, Equinox TV, and Voice of America (VOA).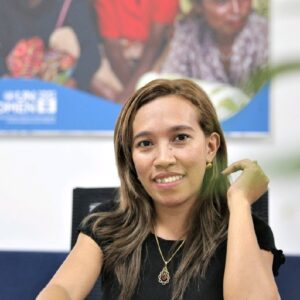 Leonésia Tecla da Silva
Peace Mediator, Timor-Leste
Topic: Mobilising Beyond Systems and Structures
Leonésia Tecla da Silva is a prominent peace leader from Timor-Leste and steering committee member of the Southeast Asian Women Peace Mediators (SEAWPM). She has over 18 years of experience in the fields of peacebuilding, resilience and social cohesion, gender and youth, conflict resolution, and mediation and facilitation. She worked with Timor-Leste's Ministry of Social Solidarity as a Mediator for Internally Displaced Persons in the country's 2006 Crisis Reintegration Process. In 2021, Tecla served as the country's National Consultant and Manager for the UN Women, Peace and Security Programme. At present, Tecla is also a consultant to international organizations like Bridging Peoples, and Integrated Risk Management Associates LLC (IRMA), working towards development and sustainability in Timor-Leste.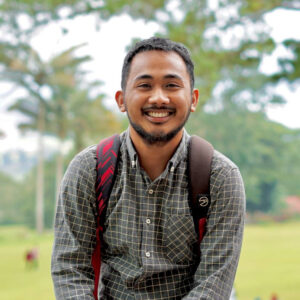 Reemar Alonsagay
Member, Alliance of Mindanao Tri-People Youths for Peace (AKMK)
Topic: Shifting Conflict Narratives for Peace
Reemar Alonsagay is a migrant-Christian born and raised in the Bangsamoro area with extensive experience in advocacy work for peace, climate justice and human rights in Mindanao, Philippines. He is a member of the Alyansang Kabataang Mindanao para sa Kapayapaan (AKMK), an organization that focuses on empowering tri-people (Indigenous People, Bangsamoro, and Migrant Christians) youth to become active actors in peacebuilding processes in Mindanao. Reemar has been a member of AKMK for eight years and is now leading the organisation's Freedom of Religion and Belief (FoRB) programme which aims to facilitate dialogue between and within religious groups and contribute to peaceful coexistence.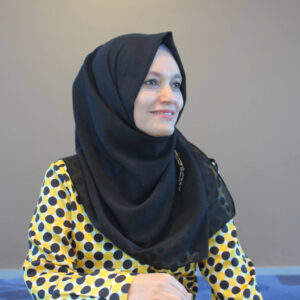 Shadia Marhaban
Mediator and Regional Peace Leader, Mediators Beyond Borders International
Topic: Mobilising Beyond Systems and Structures
Shadia Marhaban is an international mediator, capacity builder and activist from Aceh, Indonesia. She was a support team member of the Free Aceh Movement (GAM) peace negotiating team in Helsinki (2005) that ended the 30 years conflict peacefully. Ms. Marhaban is actively engaged in peaceful dialogues in her region. She is a steering committee member of the Southeast Asian Women Peace Mediators and was a Fellow at Harvard's Weatherhead Center for International Affairs.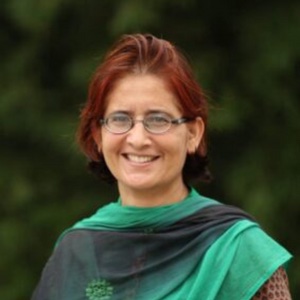 Susan Risal
CEO, Nagarik Aawaz (Citizen's Voices)
Topic: Reconciliation and Transitional Justice in the 21st Century
Susan is a long-term peace practitioner and advocate who believes that every member of the community has the right to live a peaceful life with social justice and dignity. Susan is based in Kathmandu, Nepal and is CEO of Nagarik Aawaz (Citizen's Voices) – a peacebuilding organization which works with conflict-affected women and youth. Susan's holds an MA and PhD in Applied Conflict Transformation Studies, completing her PhD dissertation focused on "Defining Justice and Dignity through Gendered Peacebuilding: A Case Study Analysis of Gender-based Violence during Conflict Era of Nepal."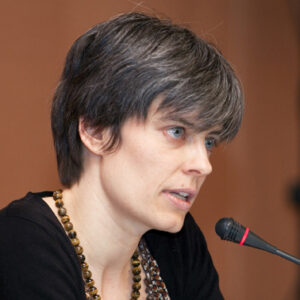 Véronique Dudouet
Senior Adviser, Berghof Foundation
Topic: Social Movements for Peace and Transformation
Véronique Dudouet is a Senior Advisor of Berghof Foundation's Conflict Transformation Research Department. Since 2005, she has managed multiple collaborative research projects on resistance and liberation movements, peace negotiation, third-party mediation, inclusive political/security transitions, post-war peacebuilding and civil resistance. As part of the Advisory Team, she serves as a focal point for inclusivity and participation in peace processes. In August 2021, Véronique published a report with the United States Institute of Peace entitled: "From the Street to the Peace Table: Nonviolent Mobilization During Intrastate Peace Processes." Through an analysis of six peace processes in Liberia, Basque, Kosovo, Aceh, Guatemala, and Nepal, the report developed a typology of grassroots movements that emerge during armed conflicts and identifies the strategic choices made by those movements to influence peace processes.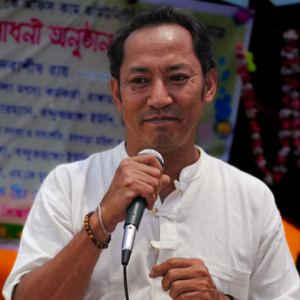 Raja Devasish Roy
Chakma Raja and Chakma Circle, Chittagong Hill Tracts  
Topic: Movements for Identity, Recognition and Rights
Raja Devasish Roy is the hereditary Chakma Raja and Chief of the Chakma Circle in the Chittagong Hill Tracts (CHT). He earned his Barrister-at-Law title from the Hon'ble Society of Lincoln's Inn, London. He has been enrolled as an advocate at the Supreme Court of Bangladesh since the early 1990s. Raja Devasish has been a leading actor in supporting peace processes in conflict-affected territories, including his home region of Chittagong Hill Tracts, from the 1980s to the present time. In 1997, he facilitated formal negotiations between the Government of Bangladesh and the Parbatya Chattogram Jana Samhati Samiti (JSS), at the request of the parties to the talks, which resulted in the signing of the CHT Accord of 1997, ending two decades of armed conflict in the hill region. He has played a leadership role in the process of the adoption of the UN Declaration on the Rights of Indigenous Peoples (UNDRIP) and the establishment of the UN Permanent Forum on Indigenous Issues (UNPFii). He has also been closely involved in processes related to reforms to the Indigenous Peoples' Policies of the World Bank, the International Finance Corporation, the Asian Development, the European Commission, and the Danish governmental development agency, Danida.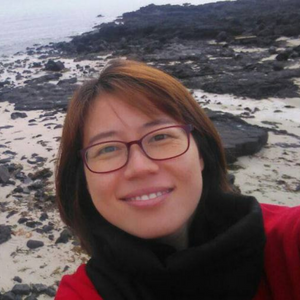 LEE Youngah
Senior Coordinator of the Center for Peace and Disarmament, People's Solidarity for Participatory Democracy(PSPD)   
Topic: Peace Movements in the Korean Peninsula
LEE Youngah is working at People's Solidarity for Participatory Democracy (PSPD) as a senior coordinator of the Centers for Peace and Disarmament & Center for International Solidarity, and is also working at the secretariat of the Korea Peace Appeal Campaign. She has worked on peace, disarmament, international conflict and human rights issues since 2010, and joined PSPD in 2014. Youngah works on monitoring government policies on national defense and diplomacy, advocating for peace, disarmament and a nuclear-free Korean Peninsula and Northeast Asia. She is also working at building solidarity to advocate for various democracy and human rights issues in Asia.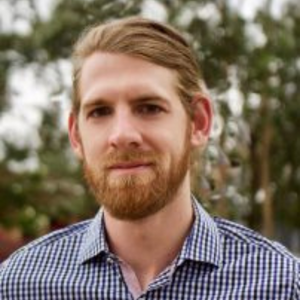 Nathan Shea
Assitant Director, Asia Foundation, Conflict and Fragility Unit 
Topic: The State of Peacebuilding in Asia
Nathan Shea is the Assistant Director of the Asia Foundation's Conflict and Fragility Unit. He has over ten years' experience working on conflict, peacebuilding, and violent extremism. and development research and programming across South and Southeast Asia. He's authored numerous book chapters, peer-reviewed journal articles and reports, including on the peace processes in Aceh, Indonesia and Mindanao, the Philippines. He holds a Master of International Relations from the University of Melbourne. Nathan is Programme Manager of the X-Border Local Research Network.