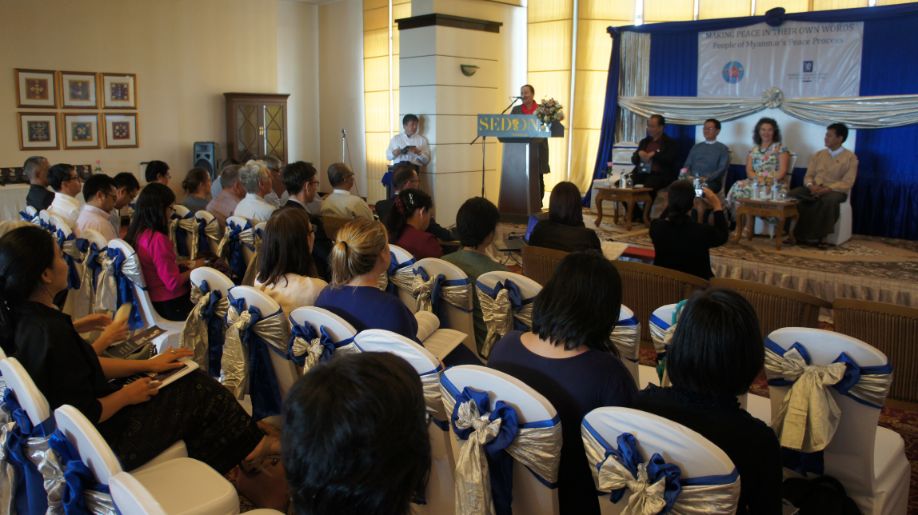 New book explores the voices of Myanmar's peace process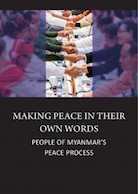 A new publication that explores the diversity and challenges of Myanmar's peace process through the voices of participants in the negotiations was launched on October 7 at the Sedona Hotel's Inya Room in Yangon, Myanmar.
Published by the Centre for Peace & Conflict Studies (CPCS), Making Peace in Their Own Words: People of Myanmar's Peace Process presents an interwoven narrative of the views, origins and life experiences of key individuals from different sides of the negotiation table that have played leading roles in the peace talks. It tells the story of a group of people who embarked on a common journey without knowing how would it end and invites readers to accompany these peacebuilders, who, for a long time, opposed each other in their quest for a common vision.
Creating a conversation
Featuring the participation of representatives from the Myanmar Peace Centre, non-government armed groups, civil society and political organisations, the publication does not seek to provide an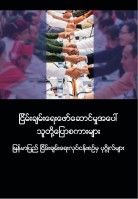 historical account of the peace process, nor an analysis of the negotiations. Instead, it brings together the voices of very different perspectives to create a conversation about peace and celebrate the humanity, tenacity and the commitment of those involved in Myanmar's journey away from conflict.
By gathering reflections on a number of issues from different angles, Making Peace in Their Own Words presents the nuanced, complex and sometimes even contradictory accounts of the same events through interviews with the participants themselves.
"The voices in this book describe how a peace process is not just about signing an agreement," said CPCS Executive Director Emma Leslie. "The journey to peace is a challenging and long road full of obstacles that different people with a common vision travel together. In providing a space to share their journey with us, this collective account shows how individual women and men can shape history when daring to take risks and imagine a different future."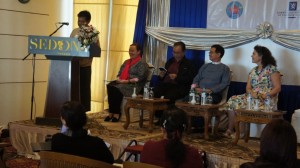 The launch event saw the participation of Norwegian Ambassador Ms Ann Ollestad, CPCS representatives and key figures in the Myanmar peace process. Voices from the book were brought to life with some of those featured in the publication sharing their stories. Proceedings commenced at 2pm with opening remarks by the Norwegian Ambassador and CPCS Executive Director Emma Leslie.
Making Peace was also launched at an event in New York on October 21.
For further information or to arrange media interviews, contact: [email protected].
Photo Gallery
Click on any of the thumbnails below to launch the photo viewer.