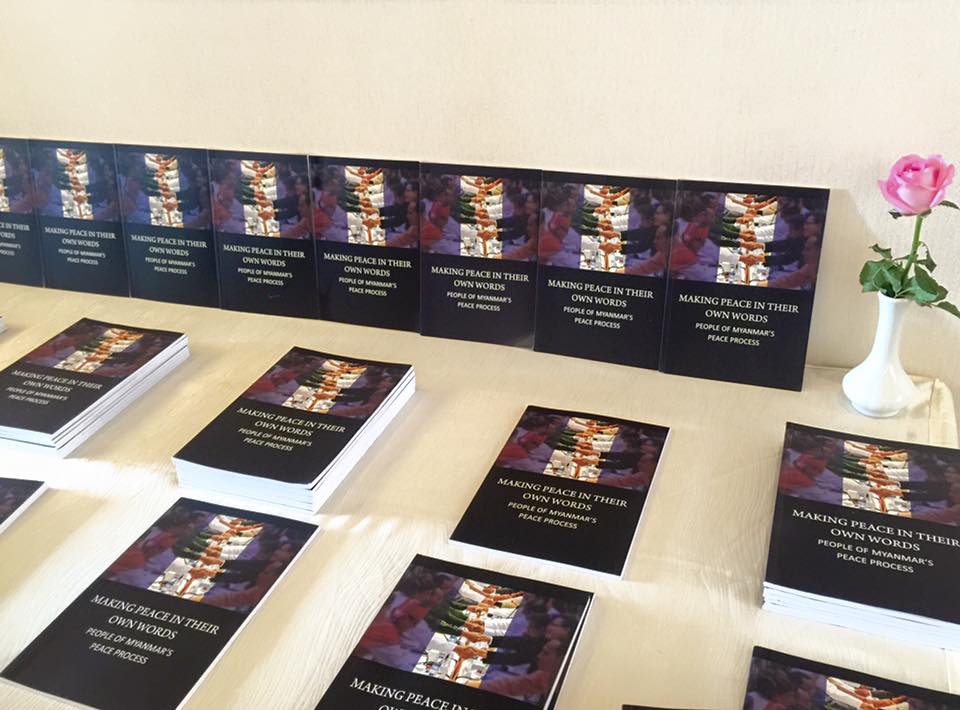 Making Peace to be launched in New York
Following its launch in Yangon, Myanmar on October 7, Making Peace In Their Own Words: People of Myanmar's Peace Process will also be launched at an event in New York City on October 21.
Published by CPCS, Making Peace presents an interwoven narrative of the views, origins and life experiences of key individuals from different sides of the negotiation table that have played leading roles in the peace talks. It tells the story of a group of people who embarked on a common journey without knowing how would it end and invites readers to accompany these peacebuilders, who, for a long time, opposed each other in their quest for a common vision.
The event will see remarks being given by CPCS Executive Director Emma Leslie and the Secretary-General's Special Advisor on Myanmar Vijay Nambiar. Both speakers will be in New York after having taken part in the ceremony to sign the Nationwide Ceasefire Agreement in Naypyitaw, Myanmar. Their opening remarks will set the stage for an informal discussion and exchange of views. Copies of the book will be made available at the event.
For more information about the event, please contact Debbie Leter at [email protected].