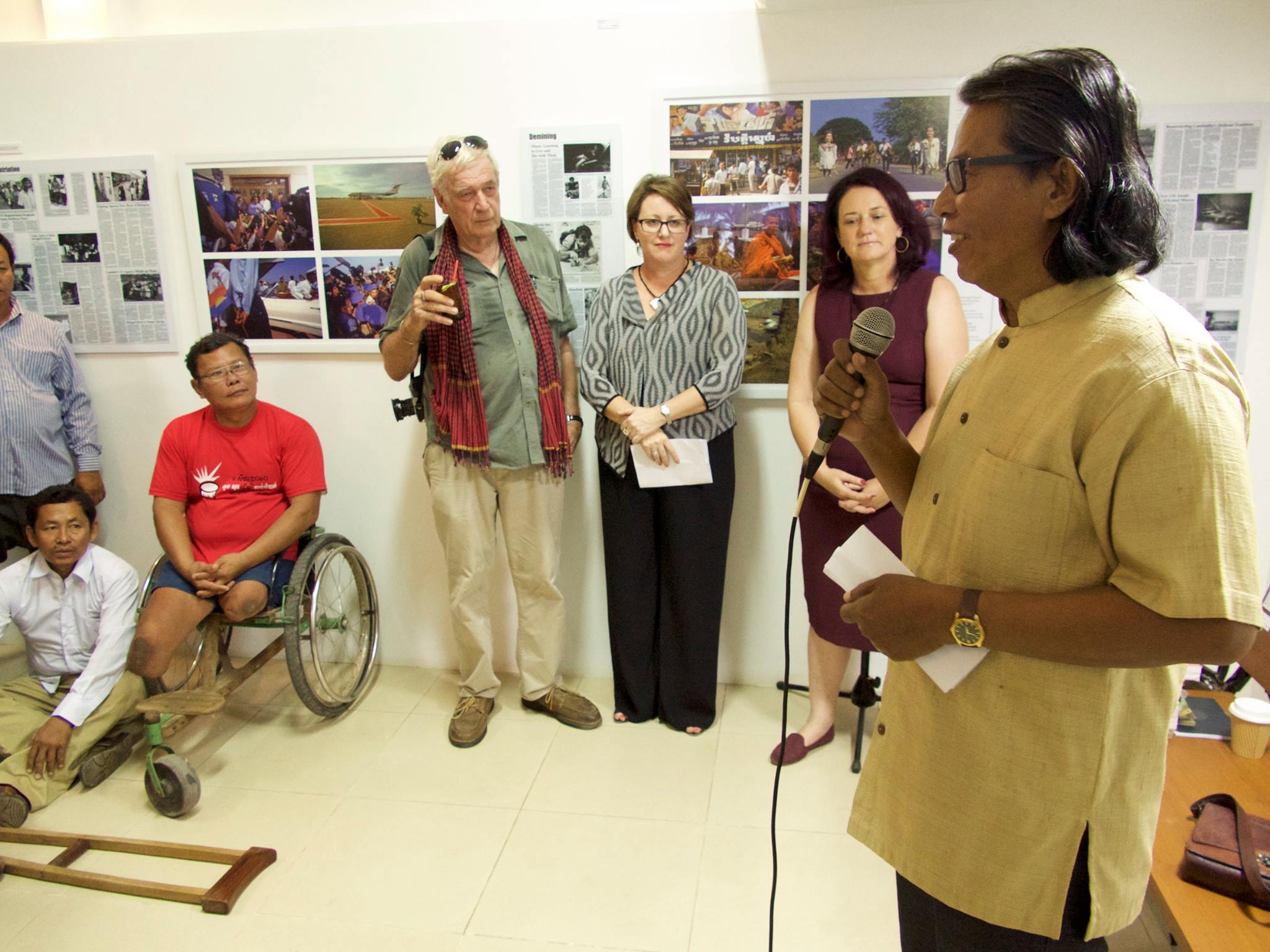 RESILIENCE Exhibition Opening in Siem Reap
On October 23, the Cambodia Peace Museum unveiled its first exhibition titled RESILIENCE.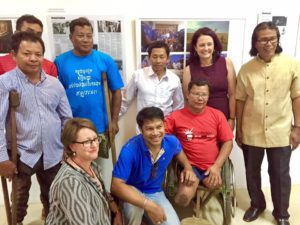 RESILIENCE is a collaborative project with Sasha Constable of CONSTABLE At Large Gallery to commemorate the 25th Anniversary of the Paris Peace Accords. Together, the Cambodia Peace Museum team and Sasha crafted an exhibition that would tell the story of the peace accords by highlighting the foundation the agreements laid for transitioning towards peace.
Featuring the work of photographers Tim Page, John Rodsted and George Nickels, the exhibition focused on themes including the returning to the country of refugees and leaders from exile, on the UNTAC period and first elections in 1993, as well as the rebuilding of the country through landmine clearance and reopening of markets.
RESILIENCE opened at CONSTABLE Gallery At Large and the Little Red Fox with reflections from people who have been part of efforts to bring peace to Cambodia:
Australian Ambassador Angela Corcoran shared her first experiences in Cambodia with UNDP in 1993 and her observations on how the country has changed since then.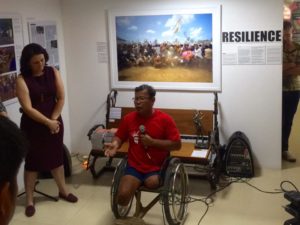 CPCS Founder and Peace Museum Visionary Soth Plai Ngarm shared his vision for the peace museum, grounded in his experiences as a soldier during the civil war.
Tun Channareth, recipient of the Nobel Peace Prize for the International Campaign to Ban Landmines, reminded attendees that the issues of Landmines and weapons is a global problem that requires a global solution.
Photographer Tim Page reminds us of the progress and resilience that we can see, by looking back at the photographs and evidence of how Cambodia has changed.
In December RESILIENCE will travel to Phnom Penh, where the full exhibition will be on display at the Foreign Correspondence Club from December 15 until January 31, 2017.