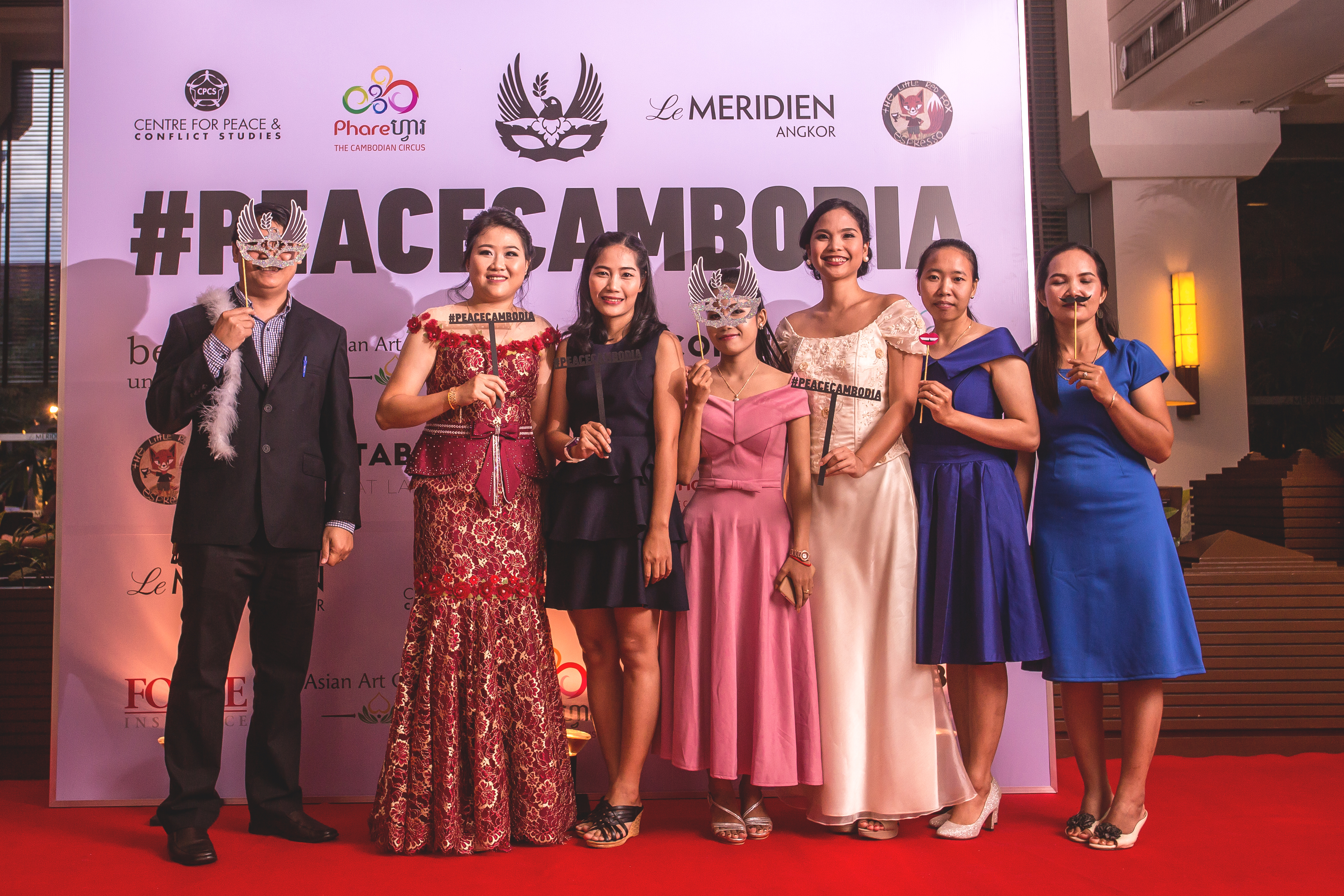 First Peace Museum Masquerade Gala
October 24, 2016
Our first Gala was incredible: Over 120 guests joined and everyone looked absolutely gorgeous arriving on the red carpet. After cocktails and canapés in the Elephant Courtyard, Phare the Cambodian Circus created a dazzling display in the lobby of Le Meridien, featuring their aerial silk acrobatic artists and the Phare Band.
Guests were welcomed to the main ballroom by His Excellency Toa Ken Sean representing the Siem Reap Provincial Government, CPCS Board Chair Sinthay Neb, and CPCS Executive Director Emma Leslie.
Following the exciting live auction and awarding raffle prizes, guests danced the night away to classic Khmer rock tunes by DJane Sao Sopheak.
With support from 42 local businesses that sponsored prizes, donations and performances, we raised over $17,000.
Best of all, we have decided to make the gala an annual event!
Save the date for the next Peace Museum Auction and Gala: 21 October 2017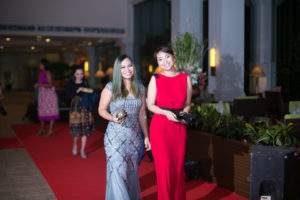 For more information about the Peace Museum Masquerade Gala and Auction, including photographs from the evening, visit our event page at www.cambodiapeacemuseum.org