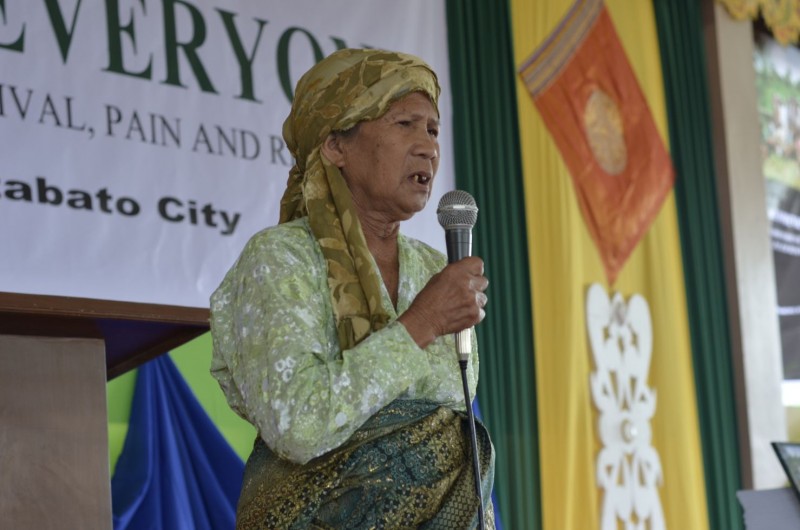 "Peace is for Everyone" Cotabato Book Launch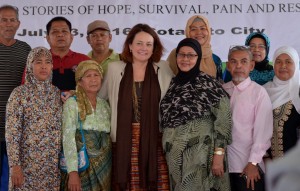 On July 13, in another momentous event, the Centre for Peace and Conflict Studies (CPCS), together with the Institute of Bangsamoro Studies (IBS), launched the publication Peace is for Everyone; Bangsamoro Stories of Hope, Survival, Pain and Resilience in Cotabato City, Philippines.
Like the event held in Marawi City on July 12, the Cotabato book launch was an occasion to celebrate the Bangsamoro people's resilience, dignity and thirst for peace – to recognise that the narratives of the Bangsamoro people are real, and should be used as a tool to achieve reconciliation and justice.
We feel privileged to have listened to the compelling stories of Samsiya P. Taja of Malisbong, Palimbang, Sultan Kudarat; and Fatima Nagli from Manili, Carmen, Cotabato Province, who courageously and generously shared their memories of the conflict with the attendees of the event.
We would like to also express our sincere appreciation to the following distinguished speakers:
Executive Secretary of the Autonomous Region for Muslim Mindanao (ARMM) Atty. Laisa Masuhud Alamia
Atty. Raissa Jajurie, who delivered a message on behalf of Atty. Ishak Mastura, from the Transitional Justice and Reconciliation Commission (TJRC)
Congresswoman Hon. Bai Sandra Sema of 1st District of Maguindanao, who sent a message of greetings
Secretary General of the Moro Islamic Liberation Front (MILF) Mr. Muhammad Ameen, who delivered a message from MILF Chairman Al Haj Murad Ebrahim
Prof. Abhoud Syed Lingga, Executive Director of Institute of Bangsamoro Studies (IBS)
Finally, we would like to sincerely thank and extend our congratulations to the researchers Sarah A. Radam, Ruhollah J. Alonto, Ebrahim F. Ampuan, Juwairiya U. Lingga and Parido R. Pigkaulan for gathering all the stories and making them accessible to all of us.
Event Photo Gallery
Click on any of the images below to browse photos from the event.