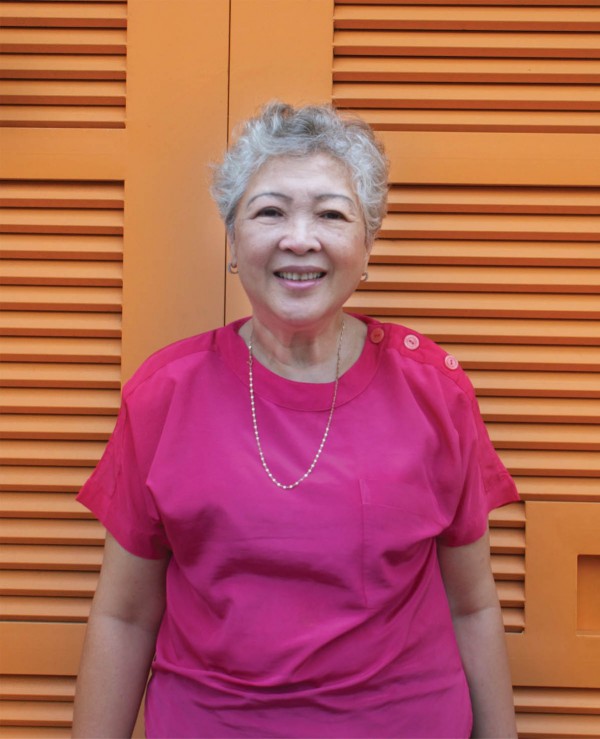 "All news stopped coming out of Cambodia when the border was sealed toward the end of May [1975],"  Thida recalled of her experience living in Thailand while Cambodia fell to communism. "I lost contact with my family two months before that and had no idea of the cruelty they were living through."
In 1979, Thida began working for the refugee service in the American Embassy in Bangkok, Thailand, hoping to find her family. She dedicated her efforts to convincing the Thai government to end the forceful return of Cambodian refugees back into Cambodia. By distributing the names of refugees with family in other countries, her team worked to convince embassies to acknowledge the magnitude of the issue and take action.
"I remember seeing my family among the other refugees. I was shocked that there was no difference between them and other people – all had big stomachs, dirty clothes, red hair from malnourishment, and were very skinny.  In that camp, I realized that we are all human, we are the same…the other refugees became my extended family."
Thida explained that she used to think people were poor because they were lazy, but the sameness that she saw taught her that there are things much greater than a person's work ethic that determine their situation in life.
After her return to Cambodia in 1992, Thida initiated a volunteer programme to address the severe lack of human resources for Cambodia's reconstruction.  She brought Cambodian American volunteers to teach skills for rebuilding the country's institutions; they helped manage civil society groups, develop curriculum for the university, and organise government ministries. In the 1990s, she advocated for non-violent action, serving as advisor to Ponleu Khmer to oversee the celebrated Dhammayietra (nationwide peace marches), and in 1998 as the national coordinator for the Methathor coalition, she mobilised support for peaceful elections.
Currently she is the founder and executive director of SILIKA, a non-governmental organisation that continues the capacity building work she began from the start.
When asked why she chose to pursue this type of work, Thida explained that she did not live through the labor camps, but that she has lived and is living through its consequences."Whether or not I was involved, the decision of policy makers affected my life. I was not exempt…"
Today her work is more than a job, it is a way to determine her own future. To the younger generation, Thida advises them to be reflective, to not be afraid of questioning and changing their assumptions.  She says that it is important they consider their own perspective – it is a necessary part of understanding their situation in life and making dreams for the future.