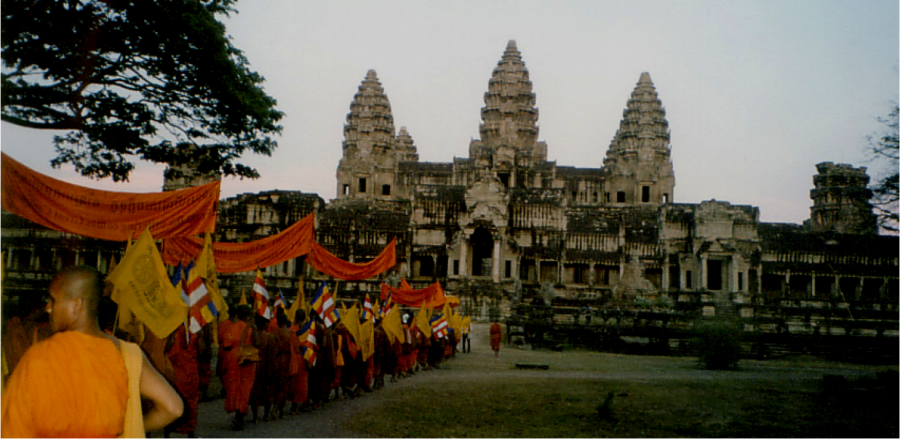 Reaching out, sharing reflections
MUSEUM DIARY: Phnom Penh, February 11 2016
The Peace Museum Team has just wrapped up a busy week in Phnom Penh. We met with several embassies, international NGOs and Cambodian peacebuilders to share our plans for 2016 and how we will involve Phnom Penh and the rest of the country.
The Paris Peace Accords were signed by 18 countries alongside Cambodia, signalling a commitment from the international community, especially through the United Nations and the Association of South East Asian Nations (ASEAN), to accompany Cambodia's journey to peace.
As part of our efforts to commemorate the 25th Anniversary of the Paris Peace Accords, we are reaching out to these countries and various individuals to share their reflections on the peace process and the past 25 years.
The more people we talked with, the more we realised there is a great opportunity for capturing lessons from the peace process, reflections on the process and subsequent years, and thinking ahead to "what's next" for Cambodia.
Creating spaces, sharing stories
Documenting the personal stories of the people involved in the process will serve to enrich plans for commemorative events this year but more importantly will also enrich the stories that the Cambodia Peace Museum aims to tell, eventually becoming part of the museum itself.
Beyond discussions and ideas related to the peace process, our conversations in Phnom Penh have also generated new ideas for stories that will be highlighted by the Peace Museum:
Stories of the soldiers on all sides that fought in Indochina, namely, the four factions within Cambodia, Vietnamese soldiers fighting in Cambodia, and American and French forces. The idea is not to tell the story of the conflict, but instead explore the human experience of being in a war through soldiers who travelled different roads to arrive in Cambodia's conflict and understand first-hand the true cost of conflict.
The work done to reintegrate armed factions into a national army are key parts of Cambodia's journey to peace, together with weapons reduction programmes and efforts to help former soldiers integrate back into society. What did this process look like? What can be learned? What lessons can other countries in the region draw from Cambodia's experience?
Women peace leaders in Cambodia have played key roles in the country's transformation over the last two decades. The personal and professional journeys of these peacebuilders are important parts of the nation's history, including seven of the 1,000 Women for Peace who were nominated for the Nobel Peace Prize in 2005.
This trip to Phnom Penh reinforces that there are so many sides to Cambodia's history of conflict, peace and reconciliation, and many people are deeply passionate about this part of their country's history.
As we continue this journey, it will be important that we continue talking to as wide a variety of different people as possible, and create spaces for their stories to be shared.
Nikki Singer is the Peace Museum Team Leader and writes the Museum Diary