Listening Methodology is a qualitative, subject-oriented research approach used to analyze direct experiences of individuals affected by conflict. This short video captures and presents the essence of listening methodology as a qualitative research instrument, as a framework for strategic interventions and a tool for conflict transformation and peace building. CPCS recognises the importance of accessing the voices of communities to learn about how they have been affected not only by ongoing conflict but also by the ongoing peace processes and importantly into shaping peoples' lives in the future.
People who are directly experiencing a situation often have the best understanding and identify the best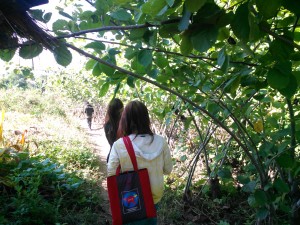 solutions for problems faced in their context.
By amplifying their perspectives, desires, challenges and solutions identified in peace related dialogues, CPCS' Listening publications seek to deepen understanding of the various actors views of the future and their potential contributions towards sustainable peace.
Elevating voices
Adapted from methodology developed by the CDA Collaborative Learning Projects, Listening involves conducting research and analysis in conflict-sensitive contexts as a means of elevating the voices, experiences and perspectives of people who are often left out of major discourses.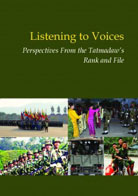 Local 'listeners' are trained in the methodology, which is then applied to informal conversations with community members. These open-ended conversations are conducted with a cross-section of the chosen group of people and are aimed at capturing, analysing and understanding their perspectives, experiences and recommendations.
Being more familiar with the local context, facilitators from the area are able to gain greater levels of trust and operate more efficiently than outside organisations.
Through a processing workshop, listeners themselves identify the themes and priorities of their communities. CPCS then further analyses findings, using the results of the process workshop as well as records from the conversations, to conduct a deeper analysis of the findings.
Transformative trust building
The impact of listening projects also have a transformative effect for the listeners: not only do participants build their research and dialogue skills, but hearing the stories from people and groups they may not normally interact with can assist in changing their perspectives.