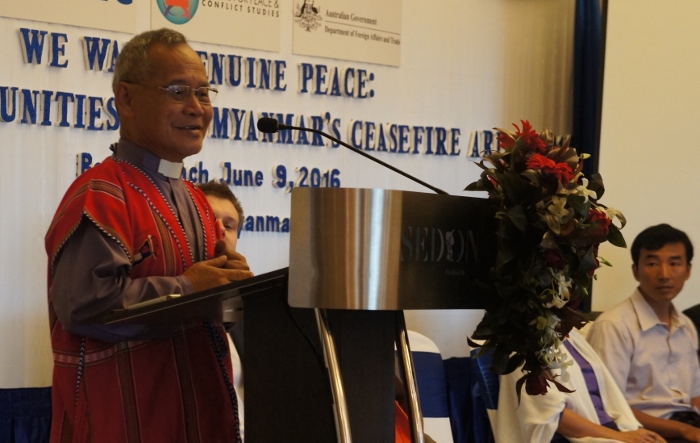 "We Want Genuine Peace" Book Launch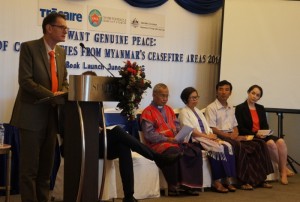 The Centre for Peace & Conflict Studies (CPCS) would like to extend our sincere gratitude to all those who joined us for the official launch of We Want Genuine Peace – Voices of communities from Myanmar's ceasefire areas 2015 on June 9 in Yangon, Myanmar.
In particular, we would like to thank the speakers at the event: His Excellency Australian Ambassador to Myanmar Nicholas Coppel; Head of the Karen Development Network & member of the Union Level Joint Monitoring Committee Reverend Saw Matthew Aye; Vice Chair of the Mon Women's Organisation Mi Kun Chan Non; Core Member of the Kayah State Peace Monitoring Network & Nyein (Shalom) Foundation Plu Reh; and Director of the Peace Support Fund Elizabeth Armstron.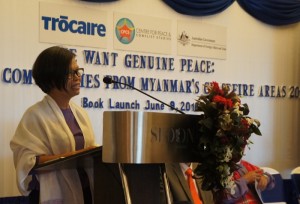 CPCS would also like to take this opportunity to recognise all our local partner organisations, without which the project would not have been possible: The Karen Development Network; Ta'ang Student & Youth Union; Mon Women's Organisation; Karuna Myanmar Social Services; Pyi Nyein Thu Kha; Kayah State Peace Monitoring Network; and Swe Tha Har Social Services.
To read more about the publication or download a copy in English or Burmese, please visit: https://www.centrepeaceconflictstudies.org/publications/browse/10315-2/
Event Photo Gallery
Click on any of the images below to browse photos from the event.