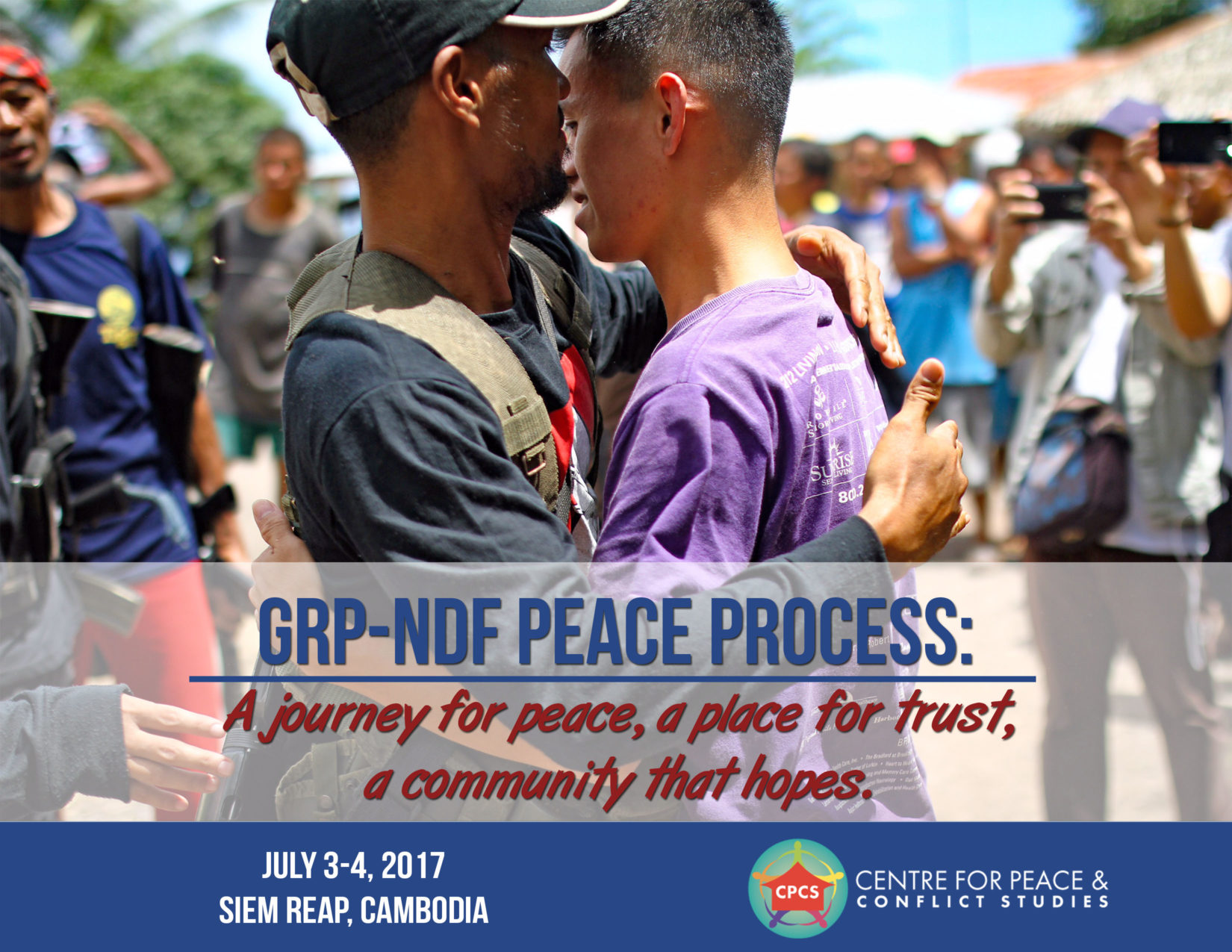 Upcoming conference on the GRP-NDF Peace Process!
The Centre for Peace & Conflict Studies (CPCS) is pleased to announce an upcoming conference exploring the Government of the Philippines (GRP) – National Democratic Front of the Philippines (NDF) peace process.
At this important moment in the GRP-NDF peace process, conference participants will have a chance to hear from distinguished guests and key stakeholders. Over two days, a number of key areas of interest will be explored, including:
–        The significant role of leadership in the peace process
–        The Comprehensive Agreement on Socio-Economic Reform (CASER)
–        The role of Religious Leaders in resolving conflicts and upholding ceasefire mechanisms
–        Generating strategic support in the legislative body
–        Comparative experiences and perspectives from international peace processes
A keynote address will be delivered from our distinguished speaker: Mr Shakti Bahadur Basnet, Central Committee Member, United Communist Party of Nepal (Maoist) (UCPNM).
All interested organisations and individuals are encouraged to come along and take part in the conference. 
WHEN? July 3-4, 2017
WHERE? Siem Reap, Cambodia
Attendance cost
Representatives of Filipino organisations: 100 USD
Representatives of international organisations: 300 USD
The conference package includes conference participation, accommodation, meals and entertainment. Participants are responsible for making their own travel arrangements.
For more information and to reserve your space, please contact Betchak Padilla ([email protected])