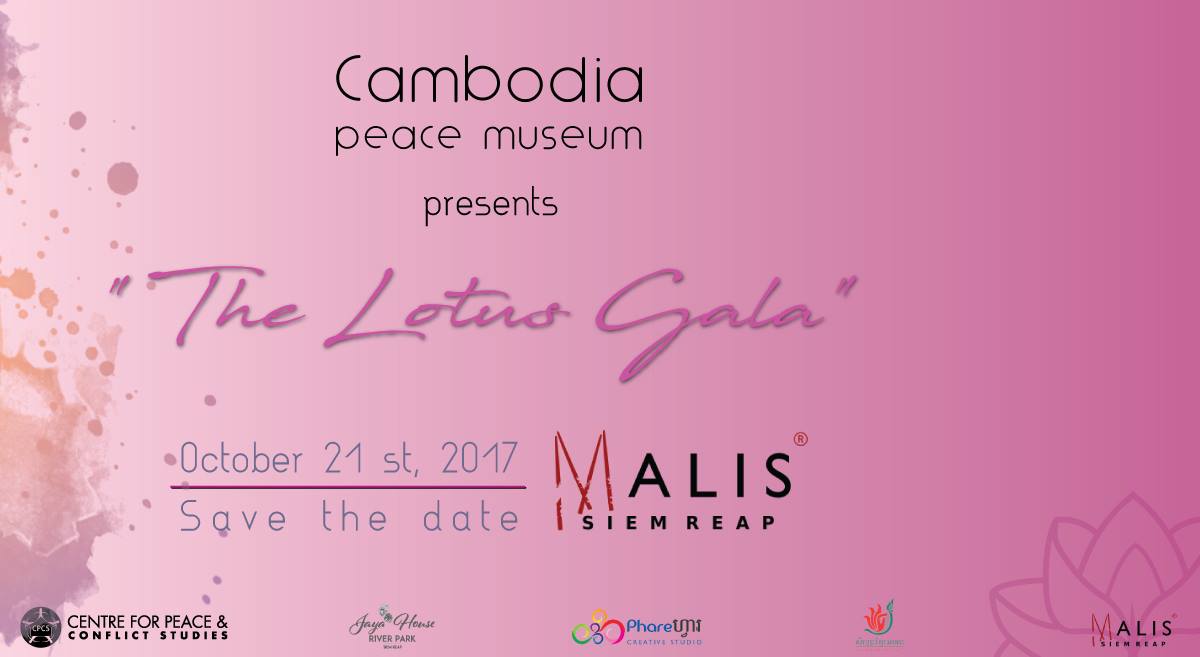 Save the Date! 21st October 2017: The Lotus Gala
The Centre for Peace and Conflict Studies (CPCS) is thrilled to announce the Lotus Gala, in support of the Cambodia Peace Museum project. The gala will at Malis Restaurant Siem Reap on October 21st 2017 beginning at 7:00pm.
This year we've chosen the lotus as our theme.  Humans, like the lotus, are fragile beings yet also flexible and strong. This is reflected in our incredible performers whose work is a testament to overcoming challenges and pain to create something beautiful and hopeful:
Thanks to the great support from our community and partners, CPCS has secured land in Battambang for the Cambodia Peace Museum.  Construction has begun, and funds raised from this year's gala will support construction and exhibit development to opening the Cambodia Peace Museum!
Lotus Gala tickets are $60 each and include canapés, two hours free flow cocktails, and one complimentary entry to our raffle.
Don't forget to check out this year's incredible Lotus Raffle. Even if you can 't join the gala, you can still win any of our great raffle packages!  Tickets are $10 each, or 6 tickets for $50).
Tickets are now on sale at the Little Red Fox Espresso and available for online reservations here.  For more information contact our event coordinator Adam Rodwell at [email protected].
Special thanks to our partners, Jaya House RiverPark Siem Reap and Forte Insurance.