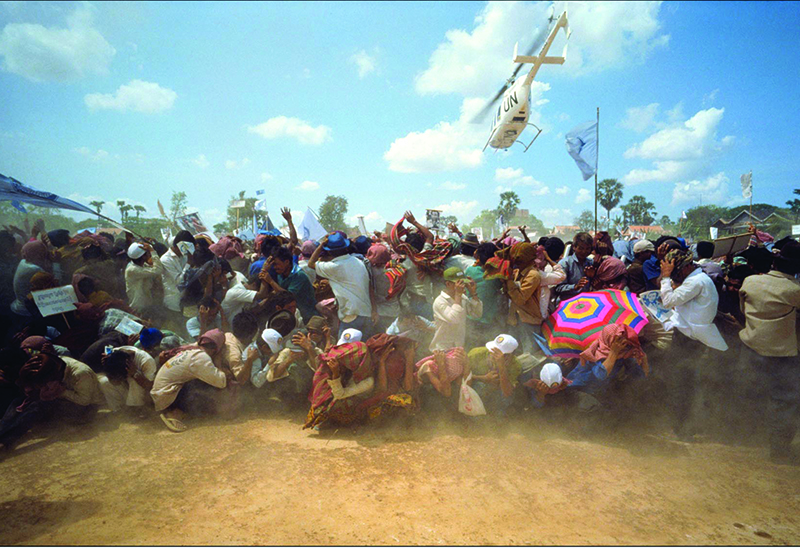 RESILIENCE: a Photography Exhibition, 1st October – 30th November 2016
October 23, 2016 is the 25th anniversary of the signing of the Paris Peace Accords, the agreements between the four factions in Cambodia and supported by eighteen countries aimed at ending the violent civil war. The Peace Accords marked a significant moment for Cambodia, a moment in which different groups were united in their vision of peace for Cambodia.
Following the agreements, efforts were put into motion to bring home Cambodians who had fled the war, and to begin rebuilding the country – not only the physical rebuilding but also the spirit of Cambodia.
To celebrate the remarkable resilience of Cambodians during this period, the CONSTABLE Gallery at Large and the Cambodia Peace Museum are collaborating on a photography exhibition highlighting the many ways this rebuilding took shape. RESILIENCE will feature work by three photographers who have documented different aspects of Cambodia's journey: Tim Page, George Nickels and John Rodsted.
Woven together the collection of photographs break through the technical dimensions of a peace process, to show the human story of a country coming back together after decades of conflict.
Grand Opening Evening
October 23, 2016
5:00 – 7:30pm
Featuring Reflections from Tim Page
Exhibition open October 1 – November 30, 2016