Following decades of protracted conflicts throughout Myanmar, the success and sustainability of the country's transition to peace rests upon expanding the inclusivity of peace practices at the local level.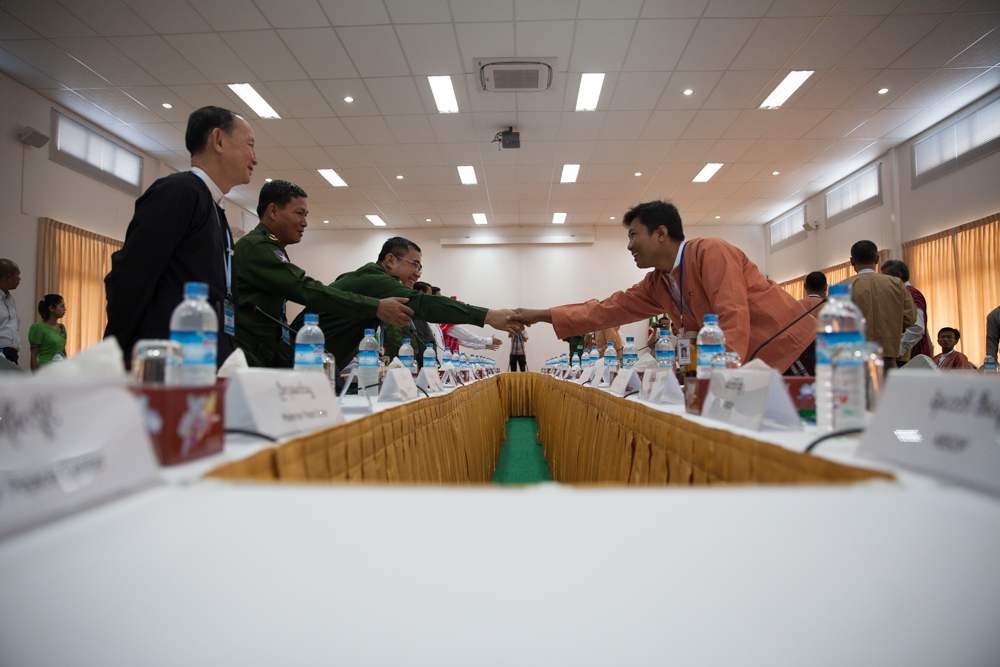 Strengthened dialogue at all levels presents clear opportunities to deepen the engagement of people's voices in shaping their future and finding solutions to the conflicts they face – particularly for those that did not actively participate in the conflict but have suffered the most, including marginalised populations such as women, youth, minorities and displaced people.
Through the People's Dialogue Initiative (PDI), Listening and Peace History activities, CPCS aims to create platforms for voices have remained at the margins of peace processes to express their concerns and opinions and improve awareness of the current transitional processes at the community level.
By creating and expanding interactive, safe and inclusive spaces for sharing information and perspectives, engagement and learning, these initiatives enable community level visions and strategies for the future to be articulated and heard as societies continue to undergo significant socio-political transformations.
Listening Methodology is a qualitative, subject-oriented research approach used to analyze direct experiences of individuals affected by conflict. This short video captures and presents the essence of listening methodology as a qualitative research instrument, as a framework for strategic interventions and a tool for conflict transformation and peace building. CPCS recognises the importance of accessing the voices of communities to learn about how they have been affected not only by ongoing conflict but also by the ongoing peace processes and importantly into shaping peoples' lives in the future.
People who are directly experiencing a situation often have the best understanding and identify the best solutions for problems faced in their context.
By amplifying their perspectives, desires, challenges and solutions identified in peace related dialogues, CPCS' Listening publications seek to deepen understanding of the various actors views of the future and their potential contributions towards sustainable peace.
Liaison Offices are considered by some to represent the best entry point for building a concrete infrastructure that strengthens ties between parties to provide more sustainable and strategic peace process support in Myanmar. Established across the country, Liaison Offices are placed in a unique position to serve as primary connectors between armed groups, the Myanmar Government and local communities. Recent ceasefire agreements in Myanmar have brought Liaison Offices to the forefront of the peace process, primarily as structures to maintain and strengthen communication between parties. Together with the 
Euro-Burma Office
, CPCS organises Liaison Office Conferences three times per year to provide training on peace processes and critical aspects of the Liaison Office functions. Local '
listeners
' are trained in the methodology, which is then applied to informal conversations with community members. These open-ended conversations are conducted with a cross-section of the chosen group of people and are aimed at capturing, analysing and understanding their perspectives, experiences and recommendations. Being more familiar with the local context, facilitators from the area are able to gain greater levels of trust and operate more efficiently than outside organisations. Through a processing workshop, 
listeners
 themselves identify the themes and priorities of their communities. CPCS then further analyses findings, using the results of the process workshop as well as records from the conversations, to conduct a deeper analysis of the findings.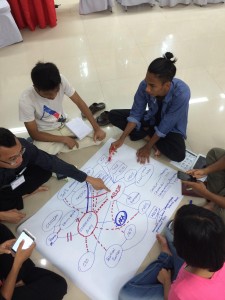 TRANSFORMATIVE TRUST BUILDING
The impact of listening projects also have a transformative effect for the listeners: not only do participants build their research and dialogue skills, but hearing the stories from people and groups they may not normally interact with can assist in changing their perspectives.
CPCS uses Peace History methodology to collect and publish the personal stories and experiences of people involved in a specific conflict.
While the stories are a collection of histories, the methodology also strives to facilitate a process of forward thinking and for drawing out relevant lessons from the past.
These stories are then woven together around key themes that emerge – which could be specific events or critical reflections – into a book documenting the shared memories.
A Peace History can provide a cathartic experience for those interviewed – a way for them to tell their story, and to begin thinking about their own future rather than focusing only on the past.
The final product – a book – is then used as a tool to elevate these stories, and humanise the persons involved in a way that increases understanding and empathy, and disseminates the lessons learned in a relevant and effective manner.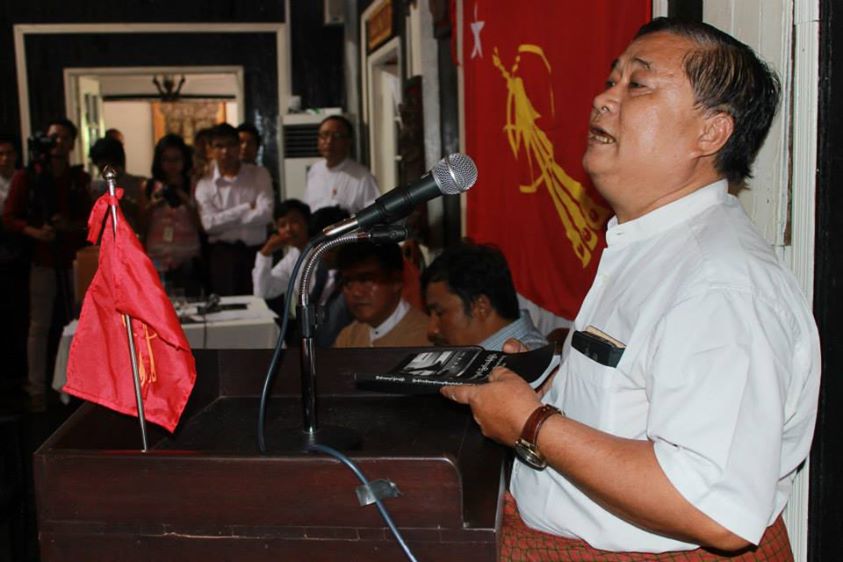 PEOPLE'S DIALOGUE INITIATIVE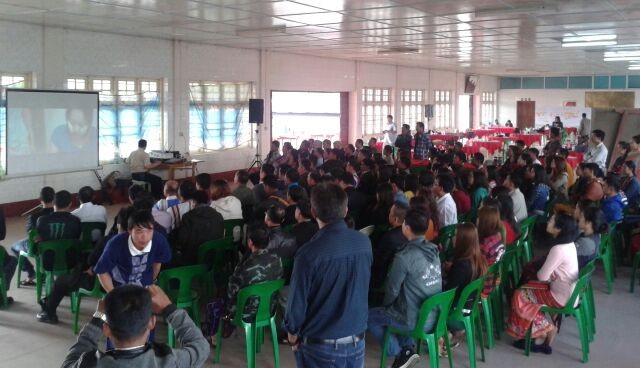 The People's Dialogue Initiative (PDI) aims to create a platform for the people of Myanmar whose voices have remained at the margins of the peace process to express their concerns and opinions and improve awareness of the current transitional processes at the community level.
By creating and expanding interactive, safe and inclusive spaces for engagement and learning, the initiative enables community level visions and strategies for the future to be articulated and heard as the country continues to undergo significant socio-political transformations.
Utilising a conflict transformation approach, dialogues are organised at the community level in different villages and wards in Myanmar where people can have a positive experience of sharing perspectives, listening to each other and feeling heard by one another.
Facilitated dialogues create opportunities for mutual listening and understanding, aiming to open people's mindsets, challenge stereotypes and assumptions and transform relationships in communities. The overall aim is for these dialogues to contribute to an inclusive peace process and peaceful transformation of conflicts across the country.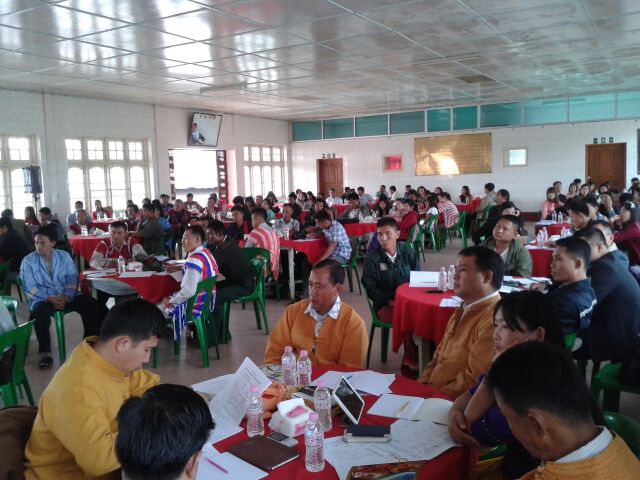 CPCS provides training for facilitators from partner organisations who organise the dialogues at the community level across Myanmar. The training provides the knowledge, skills and confidence required for facilitators to conduct transformative dialogues independently and explore and deepen their own understanding of Myanmar's dynamic context. Our local implementing partners are 
Shalom Foundation
, 
Gender and Development Initiative 
(GDI), 
Karen Development Network
 (KDN) and 
Paung Ku
.
Each dialogue's basic outline is adapted to suit the local context and ensure that participants are able to discuss issues that are relevant and meaningful. Ongoing support is provided to build dialogue facilitators' capacity and a peer mentoring system is used to ensure lessons are shared across the People's Dialogue network. As of August 2015, 2,295 people have participated in People's Dialogues across 83 different locations in 42 townships in Kachin, Mon, Chin, Rakhine and Kayin states, as well as Tanintharyi, Irrawaddy and Mandalay regions.