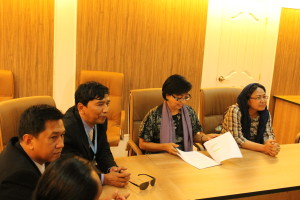 CPCS' work with civil servants aims to strengthen the capacity of mid-level government representatives to support peace processes.
Our initiatives aim to help civil servants gain conceptual and practical understanding of peacebuilding theories and are based on a change theory that stipulates the bureaucracy or civil service should have the capacity to actively support and sustain peace processes.
We also provide them with knowledge and practical skills relating to themes deemed most relevant in the local conflict context.