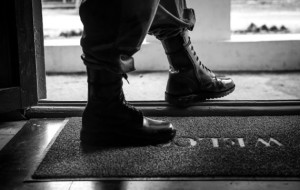 Recognising the wealth of peacebuilding knowledge and experience in the Asia region, the Centre for Peace and Conflict Studies (CPCS) was born from a desire to further strengthen, support and share Asian approaches to conflict transformation.
The foundations for what is now CPCS were laid by local peace initiatives such as the Alliance for Conflict Transformation (ACT) and Action Asia. With ACT committed to peacebuilding at home in Cambodia, CPCS focused on engaging the Asia region at large.
CPCS is now home to a range of interconnected programmes and initiatives, such as the Applied Conflict Transformation (ACTS) Programme, in partnership with Pannasastra University Cambodia, the research and publications programme and various peacebuilding interventions in the Asia.
All of these undertakings aim to contribute to peacebuilding efforts in the region with the overall goal of enhancing the sustainability and efficiency of peace work in Asia and beyond.