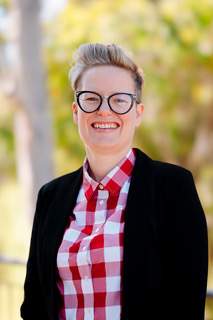 Alison Gerard
Professor Alison Gerard arrived as Head of the Canberra Law School in mid-2020. Alison's research focuses on social justice issues and has been published in leading international and Australian journals. Her sixth book, which focuses on the criminalisation of young people in Out-of-Home Care, will be published by Routledge in 2021.
Alison is on the Executive of the Council of Australian Law Deans (CALD) and the Australasian Law Academics Association (ALAA) as Treasurer. Alison also contributes to the CALD Working Party on First People's Partnership.
Alison has developed an emerging research program with CSU Indigenous Academic Fellow, Annette Gainsford, on the incoporation of Indigenous perspectives in law and criminology curriculum. Alison founded Charles Sturt University's law program and the Centre for Law and Justice prior to coming to the University of Canberra.
Alison has a Bachelor of Laws (Hons) from UTS, a Bachelor of Arts (Hons)(Criminal Justice and Criminology) from Monash University, a Master of International Humanitarian Action from Ruhr University (Germany) and a PhD from Monash University for which Alison won the Mollie Holman Medal. Alison previously worked in private practice and with Legal Aid, including stints at Mallesons Stephen Jaques, Maurice Blackburn Cashman and Victoria Legal Aid.