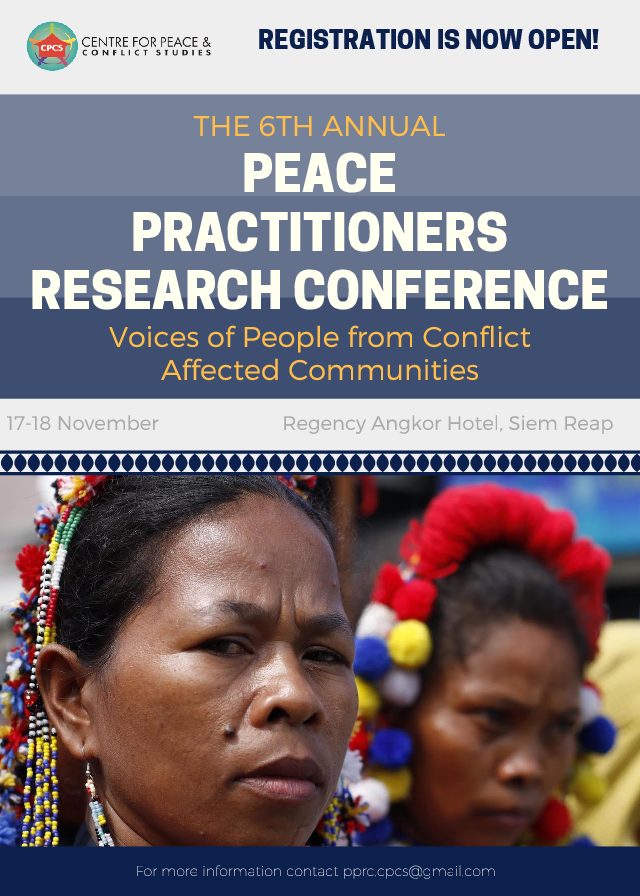 The sixth annual Peace Practitioners Research Conference (PPRC) will be held on 17-18 November in Siem Reap, Cambodia.
Under the theme of Voices of People Living in Conflict Affected Communities you are invited to join community leaders, peace practitioners and scholars from across Asia and beyond, to share together the wisdom of community voices alongside analysis of these conflicts.
To register, please download and fill out the registration form below, and return to [email protected] no later than 10 October 2017.
For more information, please contact PPRC Coordinator Megan Nagy at [email protected]