Dr. Emma Leslie
CPCS Executive Director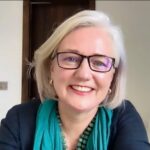 Emma is an Australian–Cambodian who has worked on conflict transformation and peacebuilding throughout Asia since 1993. Since moving to Cambodia in 1997, Emma worked with the International Campaign to Ban Landmines, the Working Group for Weapons Reduction in Cambodia and supported a number of Cambodia peace initiatives – the latest being the launch of Cambodia Peace Museum. In 2005 she launched a Master's Programme for the Asia region in Applied Conflict Transformation Studies.
In 2008, she established the Centre for Peace & Conflict Studies, which she currently leads as Executive Director. Emma also serves as a consultant for Conciliation Resources on Philippines peace processes, and supported the peace talks between Government of the Philippines and the Moro Islamic Liberation Front (MILF) as a member of the International Contact Group (ICG) since 2011. She observed the Myanmar peace process as an independent observer, in particular supporting the talks of the Karen National Union (KNU) and the All Burma Students Democratic Front (ABSDF).
Emma teaches mediation courses at the Folke Bernadotte Academy in Sweden for the UN Department of Political Affairs. She holds an M.A. in International Development and an Honorary Doctorate in Education.
In 2005, she was one of the 1,000 women nominated for the Nobel Peace Prize. On June 13, 2016 Emma was awarded a Member of the Order of Australia (AM) for "significant service to international relations through the facilitation of a network of conflict transformation and peace practitioners in the Asia-Pacific region". The Order of Australia recognises Australian citizens and other people for achievements or meritorious service.
Betchak Padilla
CPCS Deputy Director
Betchak Padilla, Deputy Director at the Centre for Peace and Conflict Studies hails from Mindanao, Philippines. Over the past eight years she has been intensively involved in peace process support on conflicts in Myanmar, Philippines, Korean Peninsular and Thailand. Since 2015 she has worked as both Course Director and faculty for the MA program Applied Conflict Transformation Studies (ACTS). She previously served as the Executive Director of SALAM Inc a community peace building organisation in Iligan, and LIHUK (United Strength of the Urban Poor) a local development NGO. She holds an MA in Applied Conflict Transformation Studies (ACTS) and BA in Sociology. Mother to two boys she is currently based in Cambodia.
Soth Plai Ngarm
Senior Consultant on Peace Process Support and Research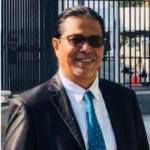 Soth Plai Ngarm is a Cambodian peace activist and researcher with long standing expertise in post-conflict issues, nationalism and ethnic identity. Ngarm is one of the founding members of The Alliance for Conflict Transformation (ACT), a Cambodian NGO working towards combating violence and addressing the root causes of conflict. In addition, he is the Cambodian National Coordinator of the South East Asian Conflict Studies Network (SEACSN), a member and director of the Applied Conflict Transformation Studies MA program and is currently the CPCS consultant on peace processes and research. Ngarm holds a Master's degree in Peace Studies from the University of Bradford, UK, and is a co-author of the manual Peace Research Methodology.
Joseph Ajero
ACTS Course Manager
Joseph is the Course Manager for the Applied Conflict Transformation Studies (ACTS) Master's and Ph.D Programme of CPCS. An ACTS alumnus, his MA thesis focused on strengthening youth identities of the Bangsamoro youth in Mindanao, Philippines through Media and Information Literacy (MIL). He worked as faculty member of the Communication and Media Studies Department of the Mindanao State University-Marawi City. Aside from his experience in the academe, he was actively involved in peacebuilding and development in the different underserved communities is Mindanao especially in the Agriculture sector and Indigenous Peoples of Mindanao. He was also a fellow of the Peace and Conflict Journalism Network (PECOJON), Inc. where they promote and wrote news stories using Conflict-Sensitive Journalism as a frame of writing.
Dr. Trond Gilberg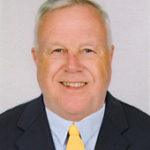 Dr. Trond Gilberg is the Dean of the Faculty of Social Sciences and International Relations and Director, Peace and Conflict Studies Institute at Paññāsāstra University of Cambodia. Dr. Gilberg holds a PhD in political science from the University of Wisconsin, Madison, and has an academic career that goes back 40 years, in the United States, Europe, and Asia. He is the author of several books and several dozen scholarly articles, and has participated in many international conferences. Dr. Gilberg's fields of specialization are International Relations, comparative politics, and the study of transitional societies.