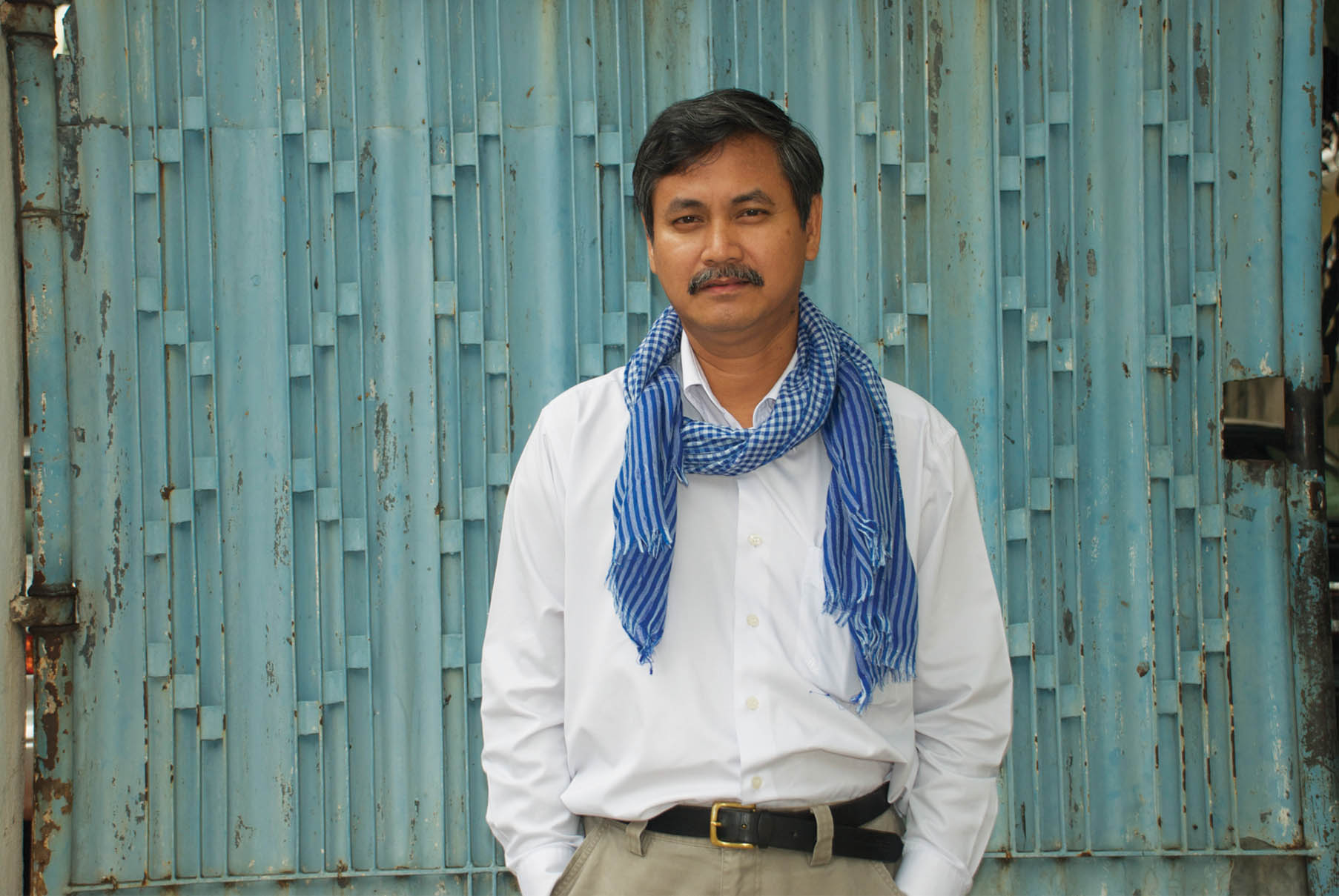 When asked why an education was important to him, Virak said, "It's valuable because you can use it to make a living; you can sell your expertise or employ yourself…once you have an education, no one can take it from you." Virak is the executive director of the Cambodian Legal Education Center (CLEC), a local NGO that provides legal information to the Cambodian public.  His dedication to building a more democratic Cambodia stems from his experiences as a young man living in the country during and after war. Virak recalls policies that had severe consequences for ordinary citizens who had no part in making them. He remembers arbitrary arrests, extra judicial killings, and a deep-seated fear of the police that led to mass intimidation and vulnerability.
Virak adds, "The more injustice people feel, the more they're forced to look to violence to solve the problem…This is what I saw and that's why I told myself we [Cambodians] need to do something."
Before the war, when he was in high school, Virak would visit the Royal University of Phnom Penh and imagine himself a university student. When the KR came to power in 1975, his dream was cut short. He survived the heavy labor, and when the Vietnamese came, he made his way to the capital. There he found the education and experience that led him to become the activist he is today.
As director of CLEC, Virak oversees the organization's activities: promoting legal education, empowerment, and advocacy to target groups like union leaders, management, and citizens negatively affected by land concession practices. His commitment to Cambodia is also expressed by his role in civil society; as a civilian leader, Virak is known for his human rights advocacy. In 2005, he was jailed for his connection to banners that displayed criticisms of the Cambodian government. If not for the international protest that resulted from his arrest, Virak may have spent much longer in Prey Sar prison.
He was released after eleven days, and in 2006, due in part to his advocacy and public pressure, Cambodia's UNTAC law concerning criminal defamation was rewritten to exclude imprisonment as a lawful punishment.  Virak hopes his work helps establish a foundation of active citizenship for young people. He looks to build their capacity as civilians because he believes that for young people to determine the future, they have to be a part of the decisions that shape it.