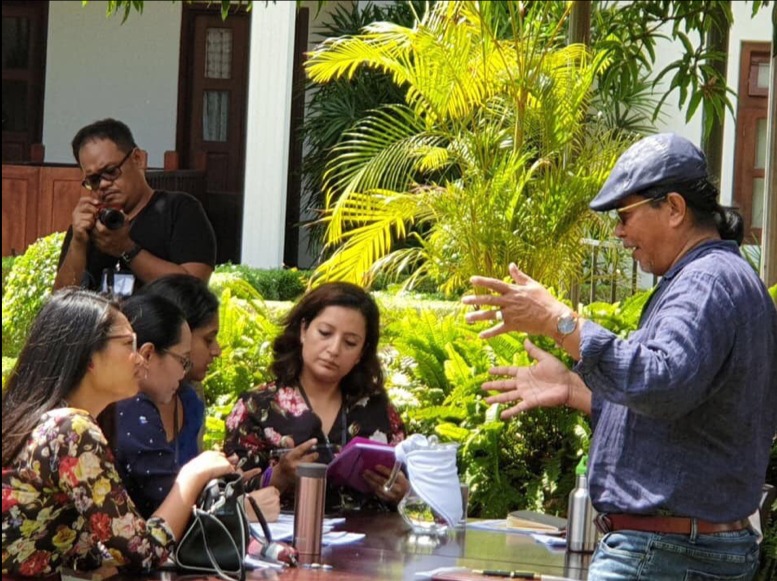 UNIQUENESS: THEORY-PRACTICE APPROACH
The Applied Conflict Transformation Studies (ACTS) Master's Programme is unique in the field of conflict transformation though its utilization of a hybrid academic-practitioner perspective.
The part-time programme, provided in partnership with Paññāsāstra University of Cambodia, offers a thorough, rigorous, dynamic and state-of-the-art approach, drawing on the most up-to-date analysis of conflicts in the Asia-pacific region.
This course is designed for peace practitioners who want to develop the skills and wider competence to build greater peace and justice in their own countries. The ACTS Programme supports key actors by strengthening their capacity to critically evaluate their own work and interventions, and to then apply these lessons to improving their peace practice.
During the two-year programme, participants engage in six two-week residential seminars in Siem Reap where they are exposed to academic theory, research methodology, and research planning and implementation. Some residential seminars are held outside Cambodia to offer students cross-regional exposure experience that enriches the basis for learning.
In addition to full-time members of faculty, CPCS is connected with a wide network of Asian peacebuilders who join residential modules as guest lecturers.
SHARING LESSONS, BUILDING NETWORKS
Bringing together students from around the region – from Afghanistan to the Philippines – ACTS creates opportunities to share lessons and build up a cohort of emerging peace leaders who will share peace practice and theory in the region.
ACTS includes an expansive theoretical background situated in a systems perspective to offer the most comprehensive methodology for critically assessing conflict and skilfully designing methods of transformation. The programme also focuses on the development of a wide range of practical skills, including Action Research, which are carefully designed to improve participants' capacities in both research and field work.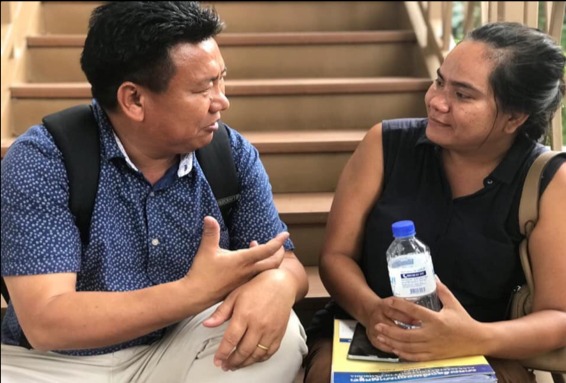 ACTS has been successfully running since 2004, attracting a diverse range of students from all over the Asia-Pacific region.
While CPCS has a limited number of partial scholarships for this programme, it is the responsibility of the applicant to seek their own funding support.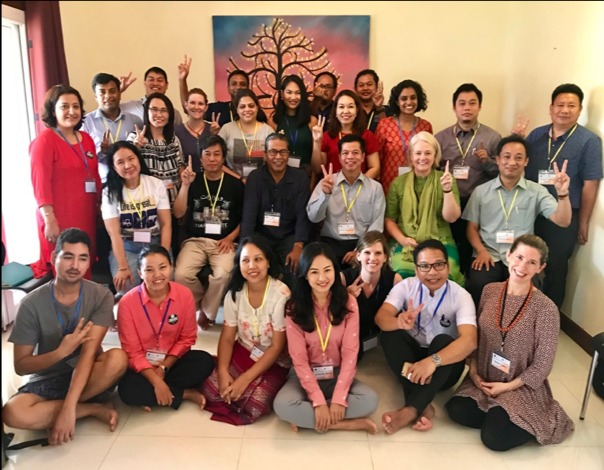 TRANSFORMATIVE: ORGANIZATIONAL AND PERSONAL
One of the changes attributable to ACTS is personal change. Over the course of the entire programme, student confidence are evident where they exude greater range of skills they are able to apply to their work context such as stronger analytical and critical thinking skills and are able to test new approaches to their work.
Work done on the ACTS courses will benefit their organizations as well. During, and even after the programme, student become more creative in the work that they do such as setting up new resource centres and planning new training programmes to bringing peacebuilding as a focus in strategic planning and refocusing the work of their entire organization.
All these changes lead students to gaining more credibility within their organizations and communities. They and their organizations are being recognized as experts and resources in conflict transformation.
ACTION RESEARCH METHODOLOGY
Action Research (AR) is a radical approach to research methodology where the distance between the researcher and the subjects is broken down. At the heart of AR is the spirit of inquiry and its hallmarks are a focus on action and utilisation of a self-reflective approach to learning.
The ACTS approach to AR follows rigorous standards of academic research regarding research design, implementation, data gathering and analysis while focusing the research toward affecting positive change.The AR process uses a systems approach to understanding the complex social contexts and relationships that impact the people and situations being studied.  AR understands that as social creatures, people cannot be studied in a controlled environment, rather subjects and researchers are both affected by their participation in the research.
AR embraces what is learned from observation and inquiry as well as what is learned through reflection and adjusting research as it happens.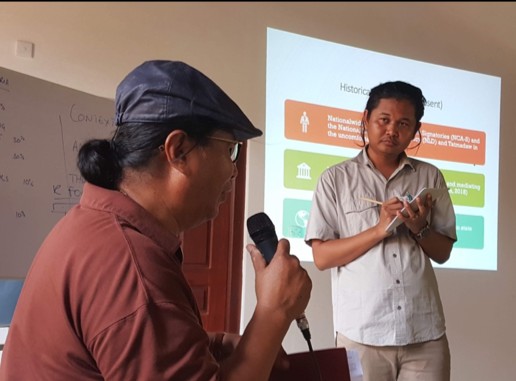 Reflection & self-awareness
Each phase of research, from design to implementation to evaluating the results, requires the research to reflect on their experiences and their data, and to use new information to guide their study.
This self-reflective approach challenges researchers to turn a critical lens inwardly. It asks the researchers to explore, understand and articulate their own perspective on the field in general and, more specifically, their own perspectives on the work they are engaged in.
Researchers must engage in deep reflection on their inner motivations, biases and expectations. They must have both acute intellectual capacity and a high degree of emotional intelligence to reflect on reactions, responses and the impact of their actions on their surroundings.
Self-awareness is a vital skill for practitioners in this field and research of this kind is designed to contribute new knowledge and understanding to existing research, as well as provide an opportunity for personal development of new skills and understanding.
The two-year ACTS Masters Programme is specially designed for a variety of peace practitioners from all sectors, including government and non-government, military, armed groups and businesses from across the Asia-Pacific region.
The 2023 ACTS modules will largely be conducted online with the sessions loosely spread throughout an eight-week period. The modules will be a combination of online sessions and offline activities where the students will actively participate and comply, respectively. The programme includes practical study, reflective peacebuilding, advanced conflict intervention skills, theory building, analysis and strategy development as well as specialised Action Research into the areas of peacebuilding and conflict transformation relating to the work of students and their organisations.
The programme will start on March 2023.
The course fee is $2,250 USD a year. Only a very limited number of scholarships are available for special types of students.
The ACTS MA Programme is fully accredited with Paññãsãstra University of Cambodia (PUC).
At least five years of work experience in conflict transformation or related fields
Support of employer or someone connected with the proposed area of work and action research
Access to a reliable and stable internet connection
Fluency in English (required to pass IELTS score 6.0 or TOEFL of 550)
Undergraduate degree and high school degree essential
Living and working within boundaries of the Asia-Pacific region
Over 25 years of age
Willingness to participate in a cross-cultural and interfaith learning environment and commitment to peace and justice values
Please fill out the ACTS Application Google Form
Deadline for submission of application is on 31 August 2022.
For inquiries please email

[email protected]
All application materials should be submitted electronically to [email protected] on or before 31 October 2021.
Please continue to visit this page for announcements on the next round of applications for SY 2023.
Executive Director –Emma Leslie, an Australian – Cambodian, is the founder director of the Centre