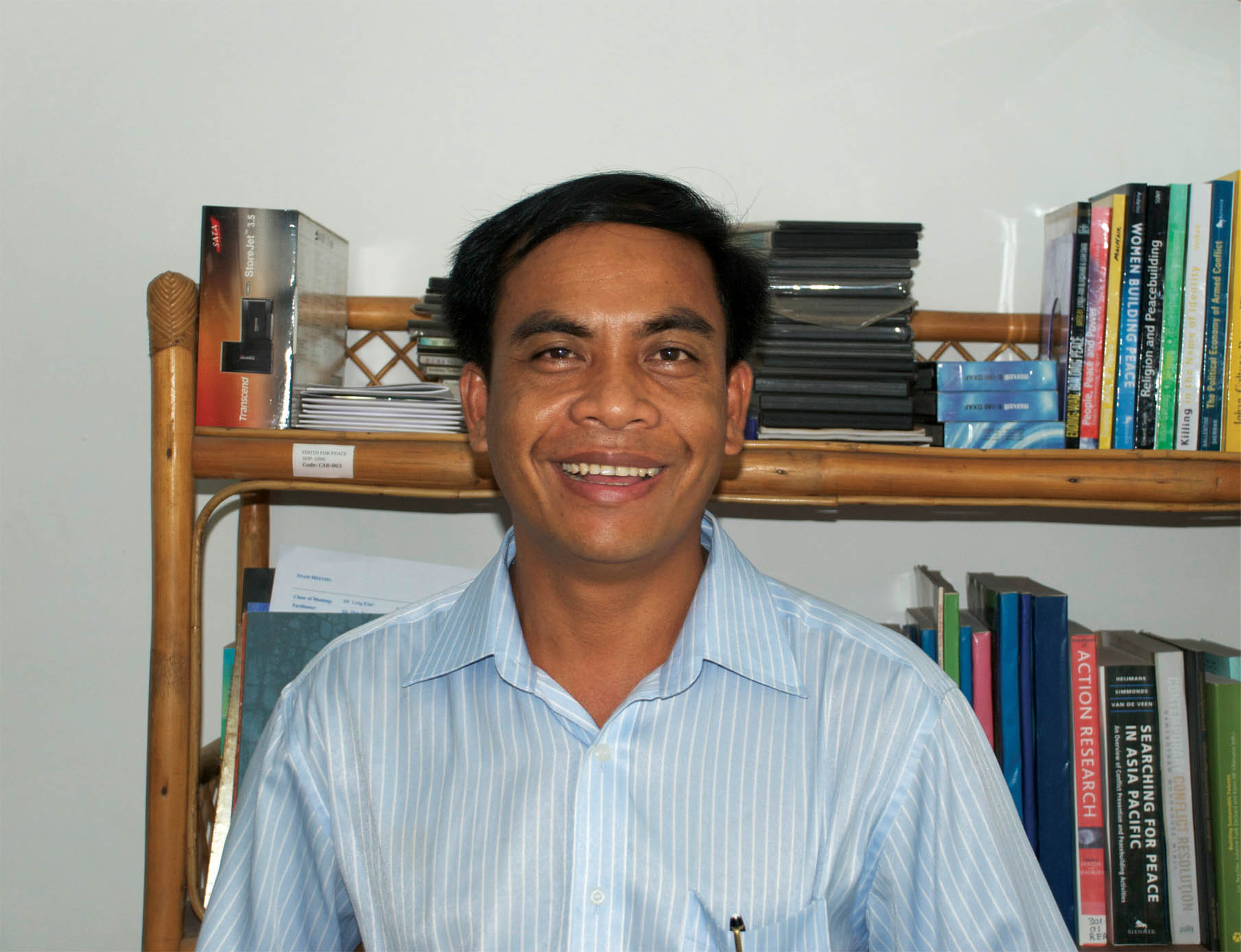 In memory of running across provinces to escape American carpet bombs, his parents named him Khet.  Khet was too young to remember the KR times, but he grew up in its echoes. He recalled clearly his childhood in post-war Cambodia, where many children were orphans, violence was merely a way to get things done, and there was an immense sense of hopelessness.
It was not until he studied at university that he began to better understand his life in connection to the country's situation: "I talked with friends about the history we learned in class and the country's situation…and how we who have an education can help…We were creating hope for ourselves [where before there wasn't any]."
Khet is one of four founders of Youth For Peace (YFP), a non- governmental organization established in 2001 to help Khmer students develop critical thinking skills. He explained that many individuals who survived Cambodia's time of war passed the survival skills they learned to their children. He suggested behaviors like avoiding attention, following the leader, and not making long-term goals are part of the survival mindset that he sees continuing in the young generation: "They [survivors] teach their children how to survive in a repressive society…pretending to not hear or see anything, that's part of the way they think, and it's what they pass on. That's why we have to work with young people to give them some sort of option, some way of critical thinking and self-expression to create a culture of democracy."
For the past ten years, he has helped provide a safe space for youth to not only identify and discuss issues in society, but also recognizetheir responsibility to be a part of the solution. Young Leaders for Peace, one of several programs under YFP's direction, teaches community needs assessment and budget planning to prepare students for community development work. Apart from its courses, YFP accommodates a student center, a library, and a supportive staff to operate workshops in Phnom Penh, surrounding communities, and other provinces.