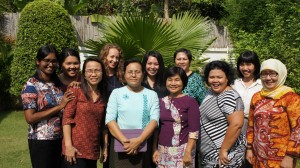 As an organisation committed to conflict transformation, CPCS practice and theory have always reflected an understanding of the central role that individuals play in transforming conflict systems.
We believe investing in the leadership capacity of local actors and peace practitioners is essential to carry forward the lessons learned, new attitudes and networks, and to ultimately reducing the possibility of a return to violent conflict.
Engaging key individuals in long-term leadership development increases the sustainability of peace as they apply skills to their own contexts, while also creating a network of strong Asian peace leaders who will carry efforts forward.
Peace Leadership
CPCS defines leadership simply as: influence. Leadership is also understood as a practice, a dynamic expression of particular creative competencies, as opposed to a tick-box list of static qualities one demonstrates.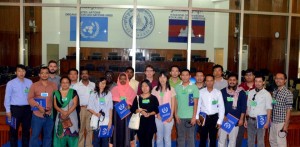 In our leadership transformation work, CPCS fuses the richness of two interdisciplinary fields – leadership development and conflict transformation – to develop what we call Peace Leadership.
Simply put, Peace Leadership is leadership in the service of peacework. It is dedicated to cultivating both self and systems awareness, and concerned with deepening and sharpening the skills of influential individuals who are actively working for peace.
We champion a holistic, systems approach to leadership that attends to the mind, body and spirit of a practitioner. Peace Leadership is therefore concerned with the integration of all of these aspects of an individual and recognises that robust, creative, authentic, resilient and skillful leadership in the peace process requires all three aspects are attended to.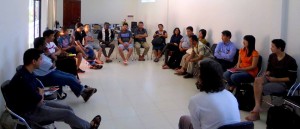 This view of leadership is multileveled, recognising that Peace Leadership is as much about internal work as it is about external relations and skills to effect systems change.
Strengthening vision & effectiveness
Our purpose in cultivating an individual's leadership competencies is to deepen the vision and effectiveness of their peacebuilding practice.
We believe enhancing individuals' passion and skills in turn strengthens their respective interventions into violent conflict, which fosters sustainable peace.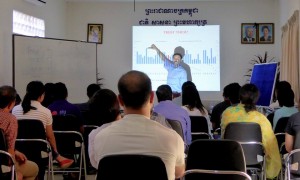 Through both our ACTS Master's Programme, context-driven Peace Leadership Programme and other trainings and workshops, we strive to strengthen the capacity of peace leaders to develop their skills and understanding of conflict transformation and peace practice, critically evaluate their own work and interventions and then apply these lessons to improving their organisational activities.
By strategically identifying and working with people in positions of influence or working on peacebuilding initiatives, these interventions have a "multiplier effect", impacting not just those taking the course, but also those that can then be affected by the new ideas, programmes and policies instituted by participants.