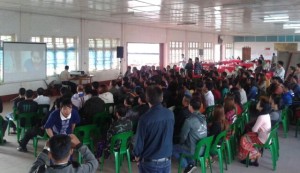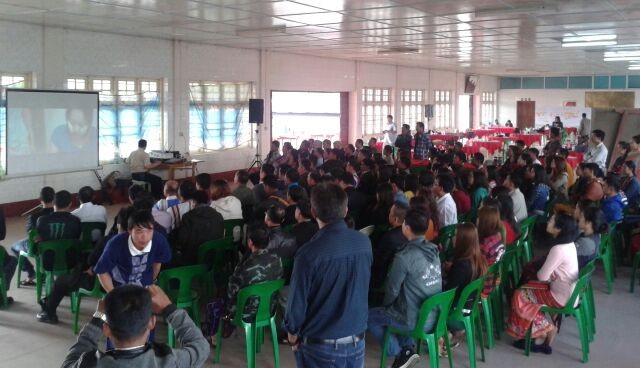 The People's Dialogue Initiative (PDI) aims to create a platform for the people of Myanmar whose voices have remained at the margins of the peace process to express their concerns and opinions and improve awareness of the current transitional processes at the community level.
By creating and expanding interactive, safe and inclusive spaces for engagement and learning, the initiative enables community level visions and strategies for the future to be articulated and heard as the country continues to undergo significant socio-political transformations.
Community participation
Utilising a conflict transformation approach, dialogues are organised at the community level in different villages and wards in Myanmar where people can have a positive experience of sharing perspectives, listening to each other and feeling heard by one another.
Facilitated dialogues create opportunities for mutual listening and understanding, aiming to open people's mindsets, challenge stereotypes and assumptions and transform relationships in communities. The overall aim is for these dialogues to contribute to an inclusive peace process and peaceful transformation of conflicts across the country.
CPCS provides training for facilitators from partner organisations who organise the dialogues at the community level across Myanmar. The training provides the knowledge, skills and confidence required for facilitators to conduct transformative dialogues independently and explore and deepen their own understanding of Myanmar's dynamic context. Our local implementing partners are Shalom Foundation, Gender and Development Initiative (GDI), Karen Development Network (KDN) and Paung Ku.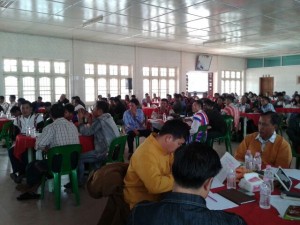 Each dialogue's basic outline is adapted to suit the local context and ensure that participants are able to discuss issues that are relevant and meaningful. Ongoing support is provided to build dialogue facilitators' capacity and a peer mentoring system is used to ensure lessons are shared across the People's Dialogue network.
As of August 2015, 2,295 people have participated in People's Dialogues across 83 different locations in 42 townships in Kachin, Mon, Chin, Rakhine and Kayin states, as well as Tanintharyi, Irrawaddy and Mandalay regions.