Action Resear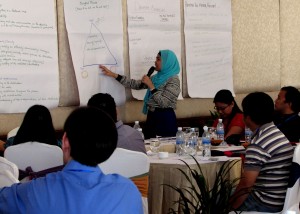 ch (AR) is a radical approach to research methodology where the distance between the researcher and the subjects is broken down.
At the heart of AR is the spirit of inquiry and its hallmarks are a focus on action and utilisation of a self-reflective approach to learning.
The ACTS approach to AR follows rigorous standards of academic research regarding research design, implementation, data gathering and analysis while focusing the research toward affecting positive change.
The AR process uses a systems approach to understanding the complex social contexts and relationships that impact the people and situations being studied.  AR understands that as social creatures, people cannot be studied in a controlled environment, rather subjects and researchers are both affected by their participation in the research.
AR embraces what is learned from observation and inquiry as well as what is learned through reflection and adjusting research as it happens.
Reflection & self-awareness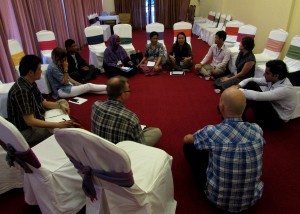 Each phase of research, from design to implementation to evaluating the results, requires the research to reflect on their experiences and their data, and to use new information to guide their study.
This self-reflective approach challenges researchers to turn a critical lens inwardly. It asks the researchers to explore, understand and articulate their own perspective on the field in general and, more specifically, their own perspectives on the work they are engaged in.
Researchers must engage in deep reflection on their inner motivations, biases and expectations. They must have both acute intellectual capacity and a high degree of emotional intelligence to reflect on reactions, responses and the impact of their actions on their surroundings.
Self-awareness is a vital skill for practitioners in this field and research of this kind is designed to contribute new knowledge and understanding to existing research, as well as provide an opportunity for personal development of new skills and understanding.