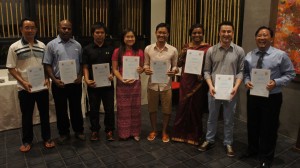 The Applied Conflict Transformation Studies (ACTS) Master's Programme is unique in the field of conflict transformation though its utilization of a hybrid academic-practitioner perspective.
The part-time programme, provided in partnership with Paññāsāstra University of Cambodia, offers a thorough, rigorous, dynamic and state-of-the-art approach, drawing on the latest developments in the field and contextual peace practices throughout Asia.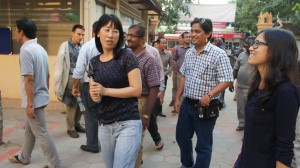 This course is designed for peace practitioners who want to develop the skills and wider competence to build greater peace and justice in their own countries. The ACTS Programme supports key actors by strengthening their capacity to critically evaluate their own work and interventions, and to then apply these lessons to improving their peace practice.
During the two-year programme, participants engage in six two-week residential seminars in Siem Reap where they are exposed to academic theory, research methodology, and research planning and implementation. In addition to full-time members of faculty, CPCS is connected with a wide network of Asian peacebuilders who join residential modules as guest lecturers.
Sharing lessons, building networks
Bringing together students from around the region – from Afghanistan to the Philippines – ACTS creates opportunities to share lessons and build up a cohort of emerging peace leaders who will share peace practice and theory in the region.
ACTS includes an expansive theoretical background situated in a systems perspective to offer the most comprehensive methodology for critically assessing conflict and skilfully designing methods of transformation. The programme also focuses on the development of a wide range of practical skills, including Action Research, which are carefully designed to improve participants' capacities in both research and field work.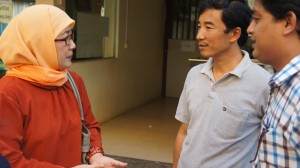 ACTS has been successfully running since 2004, attracting a diverse range of students from all over the Asia-Pacific region.
While CPCS has a limited number of partial scholarships for this programme, it is the responsibility of the applicant to seek their own funding support.