Susan Risal
ACTS PhD Fellow (2017-2020)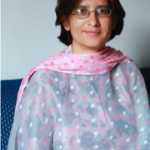 Susan is a peace practitioner based in Kathmandu, Nepal. She is a Chief Executive Officer of Nagarik Aawaz (Citizen's Voices)-a peace-building organization in Nepal which works with conflict-affected youth and women. In 2003, she joined Nagarik Aawaz as an Admin/Finance Officer. She became a Program Manager at Nagarik Aawaz in 2009, and was later promoted to Chief Executive Officer in 2011. Susan holds two Masters Degrees: Masters in Business Administration from Tribhuvan University of Nepal and Masters in Applied Conflict Transformation Studies from Pannasastra University of Cambodia. Currently, she is a PhD Fellow of Applied Conflict Transformation Studies, which is a collaborative programme between Center for Peace Studies and Pannasatra University, Cambodia. Her Phd Research topic is "Understanding the definition of justice and dignity through the perspectives of sexually and physically tortured women of the conflict era of Nepal".
Susan first became interested in peace-building through her experiences at Nagarik Aawaz. Listening to the many stories of hardship and suffering of the conflict-affected communities made her want to continue her work in peace with commitment and dedication. This also led Susan in doing Master in Applied Conflict Transformation Studies and PhD in Applied Conflict Transformation Studies so that she could gain theoretical knowledge in peace-building,  to compliment her practical knowledge, and contribute that knowledge to improve lives of conflict-affected people. Susan is very passionate about the issues of conflict affected communities, particularly the issues of women. She is a long term peace practitioner/advocate who believes that every member of the community has the right to live  a peaceful life with social justice and dignity.
Angi Yoder-Maina
ACTS PhD Fellow (2017-2020)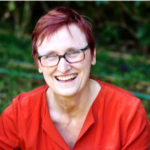 I live and work in Nairobi, Kenya. I am originally from the United States but have recently become a Kenyan citizen.
I am the CEO of a new local NGO called Green String Network (GSN) based in Nairobi, Kenya. GSN brings together professionals and experts in the field of conflict transformation, governance, trauma-informed healing practices and development of sustainable economic programs. The network encompasses likeminded actors who work on peace transformation, social healing and economic stability. We are keen on collaborations where local partners own and drive initiatives and benefit from our technical expertise.
Our programs are creating opportunities for people currently in Somalia, Kenya, and Ethiopia at the most local level to learn about the effects of trauma, begin to heal and come together as a community to plan community-wide activities and structures to support further healing, reconciliation and ultimately a comprehensive national approach to social healing.
In practice this involves developing context specific materials which are designed to teach community participants about the effects of trauma and provide a safe environment for them to share about how violence impacts their own lives.  The context in the countries we are working in is one in which a cycle of violence has become the norm. This cycle sees people reduced to seeing themselves as victims, and unable to break free, or forced to become aggressors to survive. It is in such a context grassroots social reconciliation processes have the most to offer in breaking the cycles of violence and victimhood.
My topic for my dissertation is: "Trauma Informed Conflict Transformation Theory:  A Grounded Study on Social Healing, Resilience and Recovery." Entire generations and nations are living in protracted violence and exist in the survival mode for decades causing society's social and economic fabric to disintegrate.  Cracks in society are reflected in daily life, and not only affect individuals, but also the systems and structures that are meant to support recovery. A trauma-informed conflict transformation theory that comes from practice is necessary for addressing the ways trauma influences the different aspects of life and society – both at the individual and collective levels. Such an approach strengthens both individual and community resilience and supports the recovery process.
Ahmad Rashid Watanpahl
ACTS PhD Fellow (2017-2020)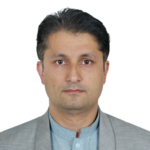 Ahmad Rashid Watanpahl works as a programme analyst in UNDP Afghanistan's Rule of Law and Human Security Programme Unit responsible for the management of the peace and reintegration portfolio. Previously, he has worked with NCA as head of peacebuilding and conflict mitigation portfolio, senior partnership coordinator with Oxfam GB, planning and advocacy manager and programme director with Sanayee Development Organization. He has served as a Steering Committee member of Afghanistan's biggest civil society network (ACBAR) for two consecutive years. As a civil society activist, he has remained steering committee member of the Afghan People's Dialogue on Peace Process. He is also an active member of Action Asia Peace Network. Overall, he has eight years of experience working in the field of peacebuilding and conflict transformation.
He has completed his Bachler's in National Economics from Kabul University and earned a master degree in Applied Conflict Transformation Studies from Pannasastra University of Cambodia. He is currently enrolled in a Doctoral programme run jointly by the Pannasastra University of Cambodia and Center for Peace and Conflict Studies. He is focusing his doctoral research on drivers and narratives of violent extremism in Afghanistan.
Rashid's topic for dissertation is "Understanding Drivers and Narratives of Violent Extremism in Afghanistan".
Rodelito "Yatz" Ambangan
ACTS PhD Fellow (2017-2020)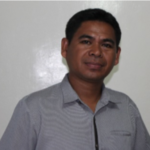 Yatz belongs to the Erumanen ne Menuvu, one of indigenous peoples groups in Central Mindanao, Philippines. In his younger years, he was exposed to his peoples' peaceful and democratic struggle for right to self-determination particularly in reclaiming their 400 plus hectares ancestral land grabbed by the Bureau of Plan Industry (BPI) of the Philippine government.
After finishing his study in 2001, he started working with Southern Christian College (SCC) particularly under the office of the Institute for Peace and Development Studies (IPDS) to help build partnership and collaboration with partner agencies ad communities to promote peace and development. Being the Director of the office, he initiated forum, conferences, dialogue between and among the tri-people (Lumad, Bangsamoro, and Settlers and their Descendants) to propel better understanding and respect of distinct identity and self-determination of each people.
Presently, he is working as Director for Extension of SCC task to help in the transmission and utilization of need-based technologies, innovations to partner communities. In addition to his function, he is assisting the delineation and titling of ancestral lands of the indigenous peoples. He also helps in the restoration of indigenous self-governance system and facilitate the representation and participation of the indigenous peoples in the legislative bodies of Local Government Unit (LGU).
He is the chairperson of the Mindanao Peoples Peace Movement (MPPM), a peace and human rights coalition/network advancing sustainable communities of Just Peace. He is part of the team of the Independent Indigenous Peoples' Voice (IIPV) in the Peace Process of the MPPM that advocates for the inclusion of indigenous peoples rights in the crafting of the Bangsamoro Basic Law (BBL), a law that will establish the Bangsamoro government in Southern Philippines.
Right now, he is a student of the Applied Conflict Transformation Studies Doctoral program by the Center for Peace Conflict Studies (CPCS) and Paññāsāstra University of Cambodia (PUC). His proposed action research is on improving inclusive peace and justice through on the experiences and perspectives of the indigenous peoples in the process of peace.
Yatz's topic for dissertation is "Improving the Infrastructure of Peace through the process of Conflict Transformation Engagement of the Indigenous Peoples with the Bangsamoro and Government of the Philippines".
Manoj Kumar
ACTS PhD Fellow (2017-2020)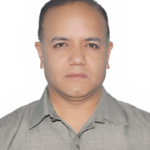 Mr. Manoj Kumar K.C. is currently a PhD student at Center for Peace & Conflict Studies (CPCS), which is affiliated to Pannasastra University of Cambodia. His PhD Research Title is "Enhancing Policing: Emerging Security Prospects in Nepal".  He holds MA in Applied Conflict Transformation Studies and MA in Sociology.
He is Deputy Superintendent of Police and currently working as Researcher and Trainer at National Police Academy. He has more than 19 years of law enforcement experience and worked more than 3 years in various post conflict environment in different parts of the world. He has already served as a United Nations Peace Keeper in Kosovo, former Yugoslavia and Haiti. His passion for peace building has become more intense after participating in UN Peacekeeping Mission.
Manoj's topic for dissertation is "Enhancing Policing: A study of Human Security in Policing in the Changed Context of Nepal".