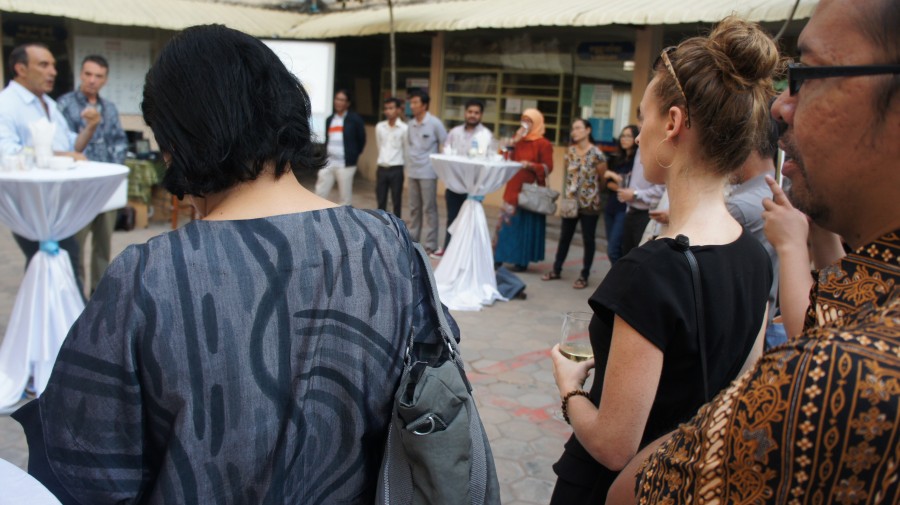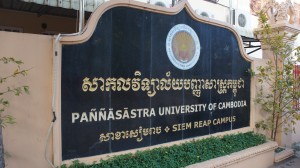 2015 marks the 10th anniversary of the Applied Conflict Transformation Studies (ACTS) Master's Programme. To celebrate the occasion, on Saturday December 12, Paññāsāstra University of Cambodia Chancellor Dr. Chea San Chanthan, Rector Keara Phan, Dean of the Faculty of Communication Dr. Raymond Leos, Dr. Simon Fischer, Centre for Peace & Conflict Studies (CPCS) Executive Director Emma Leslie, CPCS founder Soth Plai Ngarm, ACTS Academic Director Noah Taylor, ACTS faculty members, current, graduating and former alumni and other guests came together at the Paññāsāstra University Siem Reap campus to honour 10 successful years of the programme and discuss the history and future of ACTS.
The part-time course, provided in partnership with Paññāsāstra University of Cambodia (PUC), offers a unique blend of practical work, action research and theoretical study.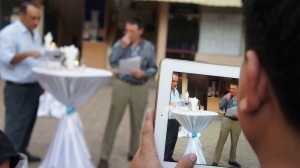 Over the last decade, hundreds of students from across the Asian region – from Afghanistan to Myanmar, Nepal, Sri Lanka and the Philippines – have benefitted from the programme's unique hybrid academic-practitioner perspective, which draws on the latest developments in the field and contextual and grounded peace practices throughout Asia.
"ACTS always feels very much like a living organism, moving and changing with every batch, student and module," said ACTS Academic Director Noah Taylor at the event. "I would like to thank you all for helping continue the 10 year journey of making ACTS what it is today."
Grounded lessons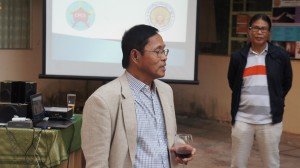 Students in the programme come from a wide variety of backgrounds and organisations, each aiming to apply the lessons learned over the two years of study in their professional contexts when they return home.
"Coming back to the formal education system was not in my thoughts, but I liked the fact that this programme is designed for practitioners," said Yanny Guman, who graduated from ACTS this year. "I have learned to go deeper and widen the way I look at things. I have changed the way I work and found new roles in my job. I now see myself as an agent of change, but also as a mobiliser for other change agents."
Participants in the course apply for many different reasons, some in the early stages of their careers, while others are seeking to build on their previous experience in peacebuilding.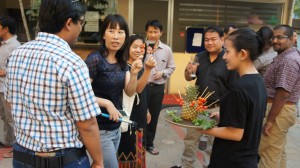 "My state still suffers from ongoing conflict between the government and Kachin ethnic armed group," said Sumlut Gun Mai, also a 2015 graduate. "Every day we face conflict, we grew up with conflict – that's why I really wanted to learn how to build peace in our state.
"Before I took the ACTS course, I really didn't have any analytical skills. ACTS helped me to develop my critical thinking and improved my professional life a lot. Making peace is not easy – the ACTS programme has helped me to stay calm during turbulent moments in my organisation."
PhD programme
CPCS is currently designing a PhD programme for experienced practitioners who wish to further strengthen their academic and research skills and increase the depth, scope and impact of their work.
The curriculum and accreditation is currently being finalised. For more information, please contact [email protected]
Event Gallery
Click on any of the thumbnail photos below to launch the event Photo Gallery viewer.