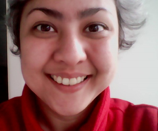 Khin Khin Lwin
An interdisciplinary practitioner, with a background in Education and Conflict Transformation, Khin Khin has collaborated with government institutions, non-government and community-based organisations in the Philippines, Malaysia, Cambodia, France, India, and most especially in her native country, Myanmar. Her work in Myanmar includes youth development, peace-building and education initiatives at both the policy and community levels.
She is a volunteer at The Cancer Society and an active member of Action Asia, a regional network of peace practitioners from across Asia. Khin Khin holds a Master's Degree in Education from Hong Kong University and another in Peace and Conflict Studies from the University of Otago. She hosts communities of practice and learning on conflict sensitivity, understanding and working with multiple identities, mechanisms of violence and of active non-violence, peace culture and practice, gender justice, mentoring and accompaniment processes, intersectional feminism, art-based facilitation, eco-spirituality, resilience and self-care, and transitioning towards a dignified death.

Khin Khin is currently undertaking her doctoral research in peace and conflict studies, and her research topic is on women's multiple identities and peace-building agency. She is inspired by ordinary people, human stories, nature, art, conversations and coffee.